Here's some more pictures of Taryn.
What's up with the fat armpit? Is your shirt too tight or did you just forget to photoshop that out?
Also i didnt know that shorts were supposed to look painted on to your thighs.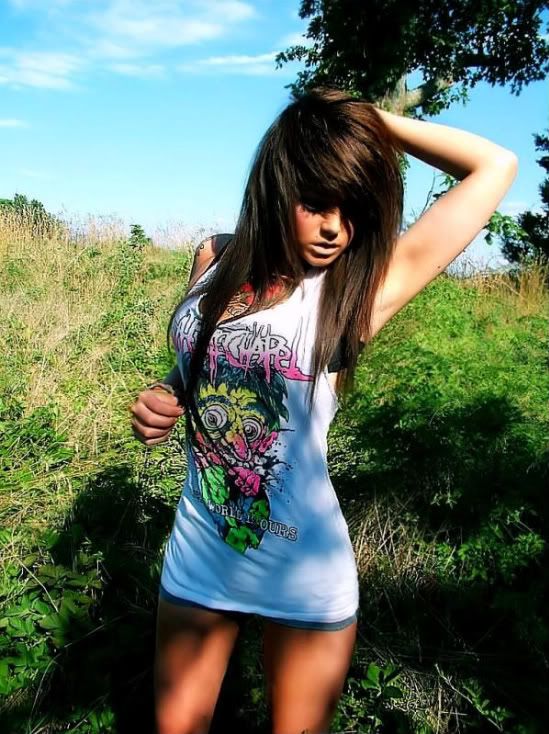 And i dont even know why you would upload this one. You look like a haggard giant, all sweaty and gross. And there you go again with that constipated look on your face. You look bigger in this picture than the one posted before this one.

And OMG THIS IS MY FAVORITE!!! This is taryn and her lovely mother. Like mother like daughter.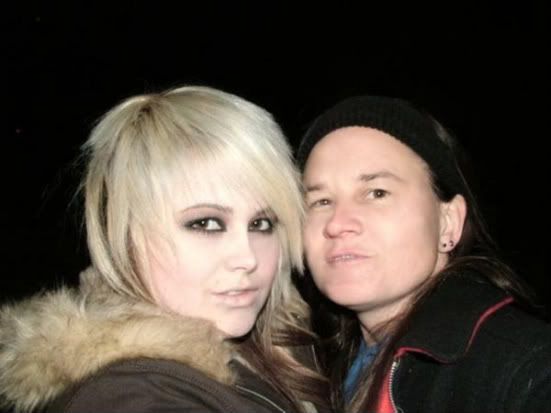 I know alot of you are tired of hearing about this girl. Which the posts usually consist of her horrible photoshoping skills, her fatass, or her being fake. But there's more. I did some research.
This girl. Jame Doll
Im sure alot of you dont know who she is. Apparently her and taryn got into a fight awhile back and jame beat her ass. I have her added on myspace and found a picture of her and taryn with a caption that says "she's all fake and photoshop" I looked through some of the comments and seems to be alot of people don't like taryn, and that jame and taryn did fight. Come to find out, they live in the same state. According to this picture they used to be friends but i guess taryn cant keep friends too long.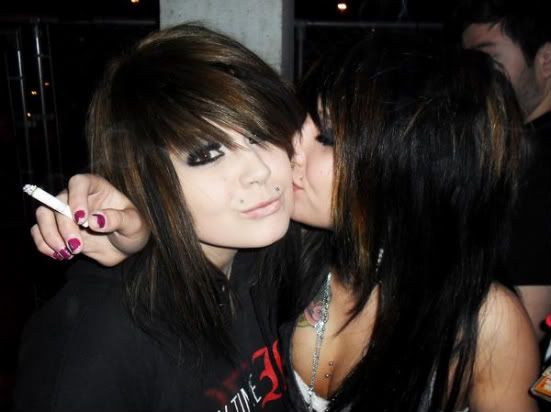 www.myspace.com/_tarynelizabeth
www.myspace.com/jaime_luvs_yooh
[Sticky's note:  Sorry Dustin, but we can't resist approving a Taryn Elizabeth post.  At least we categorized you under "yummy boyz."  AND WOW–EVA GLAM?!  I HATE THAT BITCH!!!  She kicked me from a Stickam group chat 4 years ago before I was StickyDrama, just because I wasn't on cam.  Dumb slut.]
Dustin Taylor Stout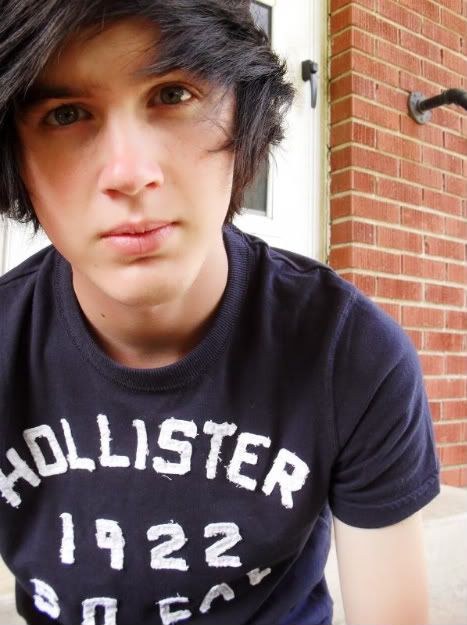 Here we have an asshole. Who brags about fucking girls he's never met. He is nothing but a joke. Hes not internet famous so he needs a reality check, and fast. Hes not attractive, he tries way too hard to become the scene that has already died. Sorry dustin. Maybe next time. Let's take a look at his three victims.
Taryn Elizabeth


This is his first victim. Claims he loved this girl and gave her everything. But when he fucked her over. He made her life a living hell. Talking down to her, making her miserable. Telling people this and that, that he didn't fuck her. Welp he did! But if she was so fat, disgusting, and embarassing, then WHY date/fuck her? For fame?
Eva Glam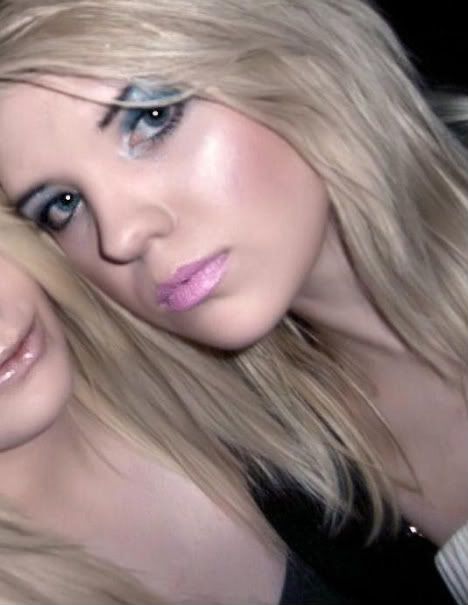 His second victim. They were good at first. But then of course Dustin was being Dustin and fucked her over too. Just like the rest of them. Another internet girl. Once again looking for fame.
Jame Doll


His third victim. Which is the most recent. Jame Doll ended things with Dustin I think 2 weeks ago. Apparently he hit her or something. And she left. Cheated on her with a girl. If this is correct. She lasted the longest. Looked like they had something going. Until, then again, dustin was being dustin. In his live on stickam he bragged about how he would fuck her once more if he could. Trashy much?
Kind of funny how these three girls live in Arkansas. And have a high friend count. Maybe he was looking for publicity? Maybe I'm wrong but this is what it looks like. He's pathetic. Why does he brag so much? Nobody care about him, or his stupid life. Hes not going to end up anywhere so why is he trying so hard. Like I said hes not attractive so why does he act the way he does? Stop being cocky because you have no reason to. Get a real life, one away from the internet.
www.myspace.com/_tarynelizabeth
www.myspace.com/famouseva
www.myspace.com/jaime_luvs_yooh
I want to know this. Why photoshop this much? You fucking suck at it. If you're going to photoshop yourself at least do it right! We see all your pathetic mistakes we all see you're a fat nasty skank who wants attention. And of course because your myspace boyfriends find it attractive. If you really want to be skinny, don't eat AT ALL, starve yourself anyway possible. Nobody likes you or thinks you are in any way attractive. In some of your pictures your arms are smaller then others. You have a huge fucking chest and shoulders, which makes you look like a body builder, your hair is fried, your face gets fatter then smaller. Are you pulling a Kristie Alley, losing the weight then putting it back on? Stop the photoshop, you're ugly either way. Gross bitch.