It's been 13 months that you've spent behind bars for raping a 14 year old girl and videotaping yourself fucking an unconscious, underage girl. Hope your second birthday in jail is as fun as your first!
Unemployed transsexual immigrant @AnthonyVanity turned 27 today!  Let's take a moment to reflect on how Anthony has grown throughout the years.

http://twitter.com/anthonyvanity
http://stickam.com/anthonyvanity
Today is Amor Hilton's birthday! But who the hell would know how old she really is. 😀
Have a very happy and safe birthday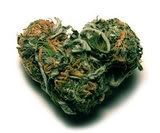 People, post comments of pictures as presents for babygirrll

Wooottt so today's Ohnoezjerrys 21st birthday today and i wanted to wish him the best birthday he could possibly EVER have.. iloveyoujerry xoxo <3
leave him bday comments below or
@ohnoezjerry
myspace.com/ohnoezjerry
happy bday jerry
have fun buddy
Happy Birthday, John!
Love + Poison,
Anthony Vanity