26
Jul
(entertainers in jail, Facebook, Hollyhood, Home, News, Stickam, Twitter)
Brookiecakes, the LA scene-slut whom everybody either loves to hate or hates to love, has been arrested—again—for one count of felony vandalism.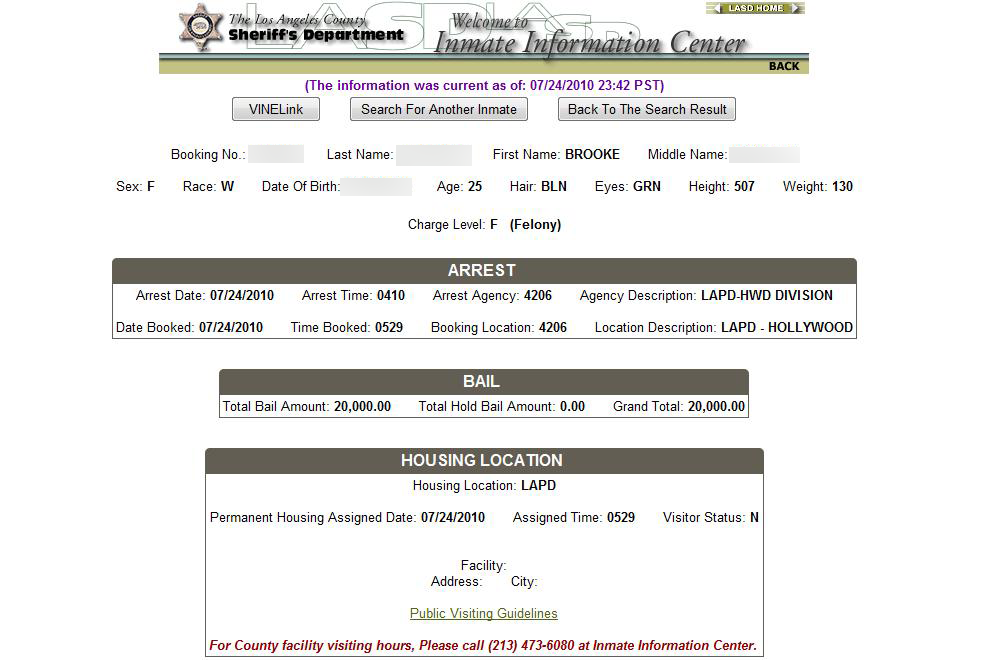 Facts are still trickling in, but the arrest appears to involve a prior incident in which Brookie smashed Barbie Thierjung's rear windshield with a baseball bat.  For that, Barbie apparently obtained a restraining order against Brookie.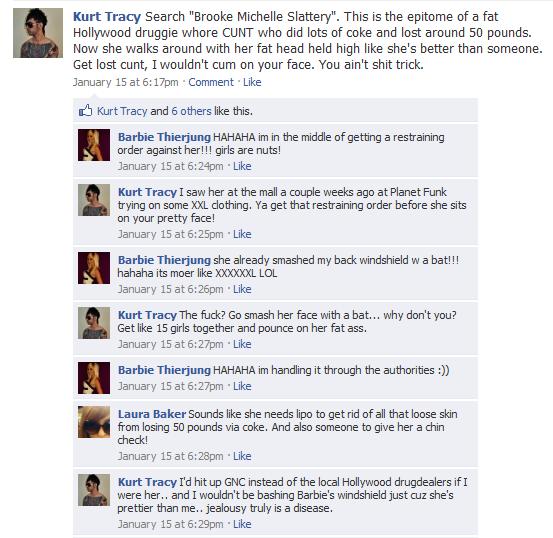 Whereas LAPD is known for not giving two shits about any crime whatsoever unless there's a dead body, violating a restraining order is a no-no.  Brookie is presently being held at the Hollywood Division jail; her bail, which she has not posted, is $20,000.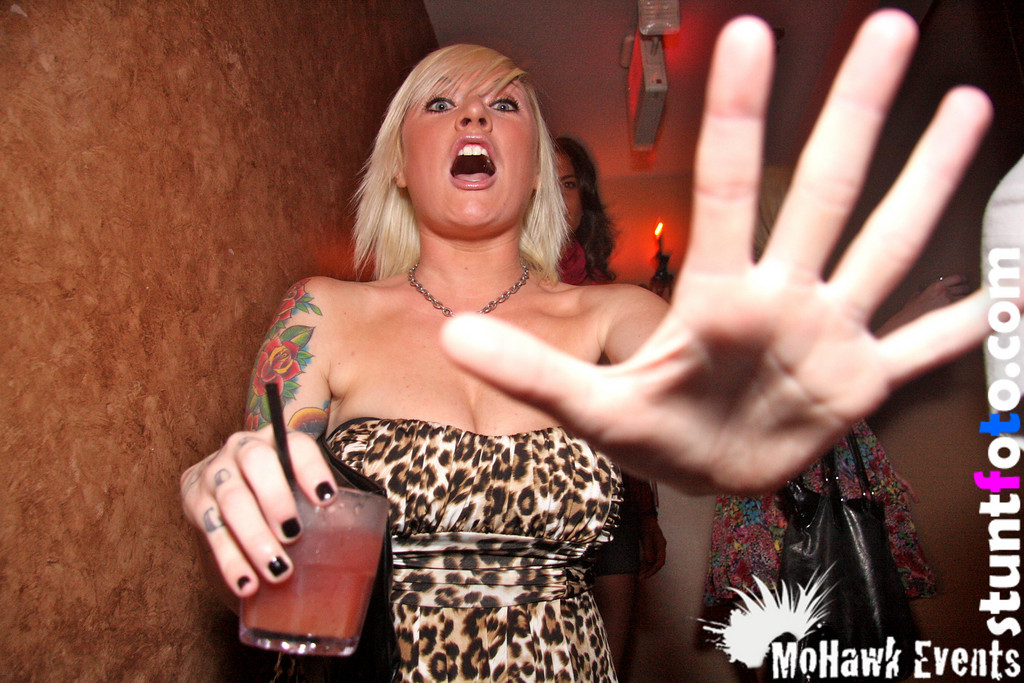 There's no reason for this above picture, but we think it's funny regardless.  Anyway, this is Brookie's second arrest this year.  She was arrested earlier in March for an undetermined misdemeanor for which the bail was $60,000.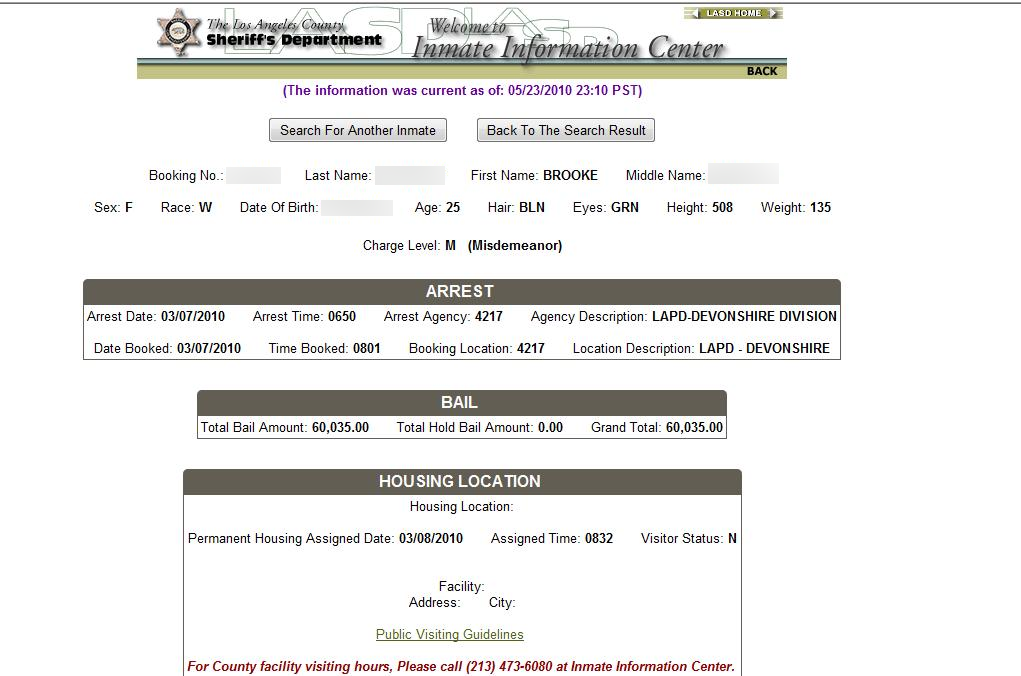 It is unclear at this time whether the two cases are related.  In any event, the moral of the story is:  Do not fuck with Brookie, especially if there's a baseball bat lying around.
18
Jun
(Anthony Vanity, ghey, Hollyhood, MyDrama, them damn Brazilians, trannies and unusual fgts, Twitter)
[Sticky's note:  While it's no secret that I probably won't buy @StevenTroye a Christmas present this year, I'd like to make it clear that I did not write this post.  I only approved it.]
noticed a few days ago that Steven has been spending a lot of time with a guy named @nickjamessss and I had a feeling some trouble would brew. Fgts are jealous people and I knew that Anthony wouldn't disappoint on the drama level.
his tweets last night:

Seems that everyone went to Tiger Heat, and the night started out fun but turned ugly … for no apparent reason.  Steven's tweets:

Whine bitch moan complain doesn't actually say what the problem is yawn.
Llooks like Nick is pretty dramatic himself:
I can't wait for the accusations of cheating to start flying…which of course they will.  Discuss.
31
May
(blondes, Hollyhood, MyDrama, Valley trash)
Has anybody noticed the transition within a year of @bslatz converting from normal scene whore, to deep jungle hollywood juice bro club scene whore?.
In reference :
I.e Nik makes fun of your huge tits and your face.
dirt_nasty thinks your disgusting.
andy m. would never take you serious.
go back to flashing kids on stickam. (you're best at that!).
27
Mar
(Anthony Vanity, Hollyhood, News, Shane Dawson)
Anyone following Anthony Vanity's wife DeAnna Undead on Twitter or formspring knows that the couple's marriage is on the rocks.  But while Anthony shacked up with a methhead fuckcraigslisting goblin, DeAnna has set her sights on top-ranked YouTuber Shane Dawson.
DeAnna bumped into the 20-something cutie today at the Hollywood & Highland Mall.  "I told him I loved him, and he held my hand for the photo," she said.  DeAnna might be in luck:  "Shane is totally into big girls," a friend of Dawson's (who wishes to remain anonymous) told StickyDrama over AIM, "because they have child-bearing hips."
Well whatever floats his boat.  Lucky for him, next week DeAnna is moving to Hollywood, where Dawson resides.
http://www.youtube.com/shanedawsontv