29
Apr
(Home, iPhones, News)
The New York Times reported that Apple's case against Gawker Media's Gizmodo is getting ugly.  Gizmodo published images of an upcoming iPhone after paying $5000 to a person who claimed to have "found the phone at a bar in California."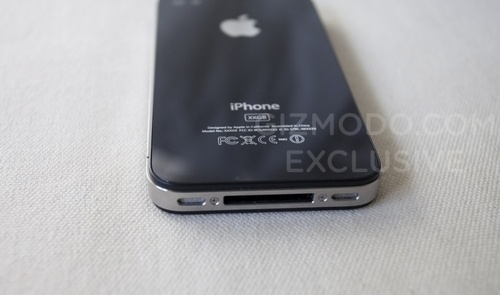 Hmmm … was Brookie in San Mateo around then?  Another significant question, posed by Nick Denton, founder and president of Gawker Media, is, "Are bloggers journalists?  I guess we'll find out."
The outcome of this case will set precedent here in California, establishing whether bloggers may publish or post content that has been unlawfully obtained.  In general, journalists may publish such material, as long as they were not involved with the original theft or otherwise unlawful procurement—known in California as "shield laws."  "Of all places," the Times article further quoted Sam Bayard, a fellow at Harvard's Berkman Center for Internet & Society, "California is probably the most clear that what Gizmodo does and what [blogger] Jason Chen does is journalism."
Nevertheless, the crux of the case boils down to whether Apple can prove that Gizmodo participated in or facilitated the phone's theft.  StickyDrama, in case you were wondering, is rooting for Gawker on this one.  Duh.
20
Apr
(Brandon Hilton, catfights, ghey, iPhones, MyDrama, Twitter)
Wtf Brandon?
Lucas is waaaaaay better & hotter than you!
myspace, twitter, facebook, youtube, tumblr.com/MrLucasBrenton
10
Apr
(busted!, drugs, fail, fakes & impostors, iPhones, MyDrama, Myspace)
Hey It's Rex
Excuse the quality of my post as it is my first!
so forever ago I was looking for a back pack and as I browsed through my myspace bulletins I discovered Dot Dot Curve had stuff left over from tour and he was selling Ipods, Iphones, Shirts, and Bags
When I heard bags I excitedly thought "Oh, Sweet a Dot Dot Curve back pack that would be so cool! I'ma buy!"
So I inquired as to how I could purchase a bag and then we started talking
CLICK TO READ IN FULL RESOLUTION:

And Then I started to get paranoid I was being Scammed


In the end I never got my fucking bag and Spanky prolly used my money to buy more hair bleach and blow
I learned my lesson, imagine if I would have bough an iPhone for ninety dollars!
Dear Spanky quit copying brokencyde & Hollywood undead stop smoking and wash your hair
2
Apr
(breakups, iPhones, Jake Wolf, Kiki Kannibal, lol-cows, MyDrama, n00dz)
I know that some of you weirdos suffered the delusion that the creepy greaseball known as Jake Wolf was attractive. I assume this is because you have only seen 80's porn before and don't know what attractive men look like.
Anyway, everyone remembers the "8-inch-kiki-buster", right? That picture taken at a very obvious angle so as to make his dick look bigger? Well, in her latest couple tweets, Kiki makes sure we all know that it was JUST an angle.
Seriously? Male enhancement pills? Erectile dysfunction? This kid is like 19. How sad!
Obviously it was bitchy of Kiki to tweet this all over the internet, but I really dislike Jake Wolf and I'm happy to see his ego being taken down a peg. He needs it.
25
Mar
(Chris Crocker, ghey, iPhones, News, shave that sh*t, sleaze)
Many thanks to a Frowndr admin for sending StickyDrama this cute little gem, which we couldn't resist posting right away.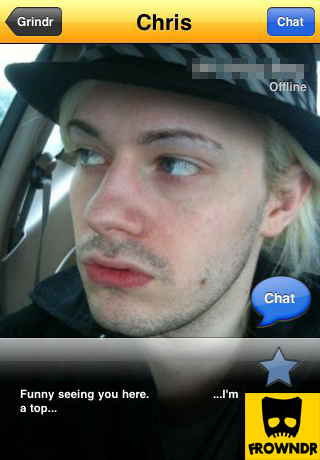 Frowndr's admin explained, "I found this profile of Chris Crocker on Grindr (iPhone application for gay men to meet and hook up), and posted it to my website.  He claims to be a top… uh huh….  On the application, its sorts users by distance, so the other user that is closest to you shows up first. It also shows you how far away someone is, so say, if you are in the same store with someone, it will show them as Zero feet away."  StickyDrama has a Nokia, so we'll just take his word for it.
While we've all seen Chris at less than his best, StickyDrama was shocked that he would use such a stubbly unwashed picture for his profile.  Since the app is designed for mobile users seeking impromptu encounters—for which the e-famous femme might not have any opportunity to shit, shower and shave—perhaps he wanted to give potential hookups a realistic idea of what they were getting themselves into (so to speak).