Miss Ellie, a Chinese Crested Hairless dog who skyrocketed to fame in 2009 after being declared Animal Planet's "World's Ugliest Dog" contest, has died at the tender age of 17, according to the Los Angeles Times.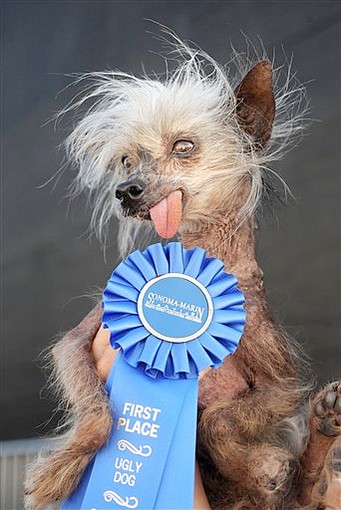 Ellie's breathtaking ugliness branded its image into the collective unconscious of the nation, and her hideous snout was streamed or embedded throughout countless chatrooms and profiles.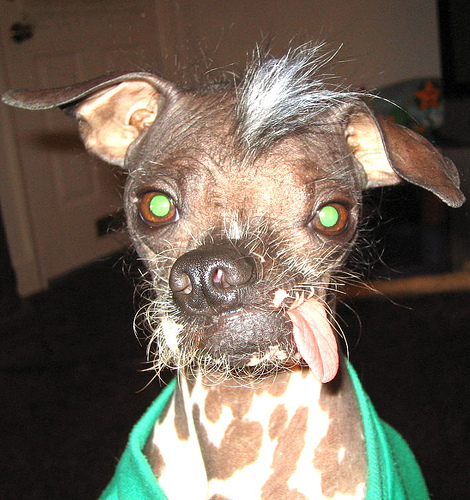 Rest in peace, Ellie.  And you had better hope there's not any picture of you holding a dildo in your snout.
Views All Time
1
Views Today
2