Amor Hilton and Kelli from Compton got into a nasty catfight on Twitter, posting each other's phone numbers.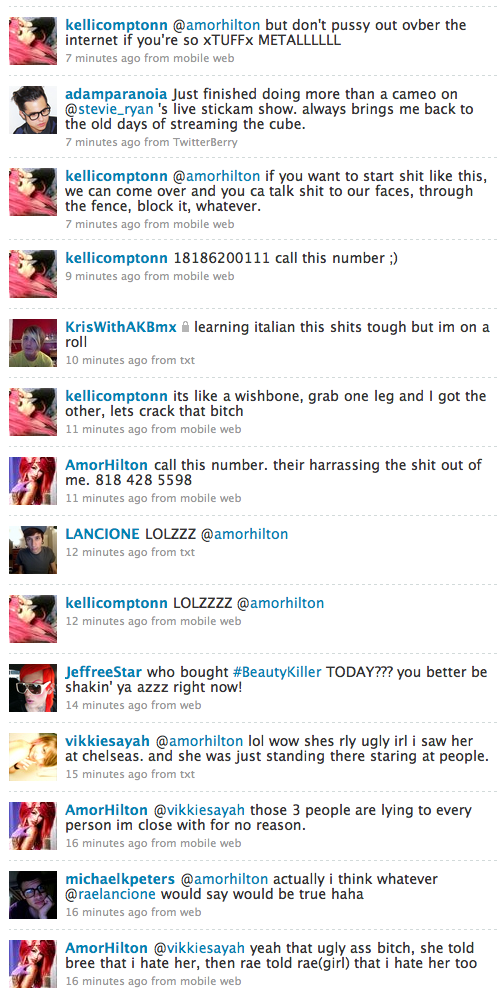 But their argument took an interesting turn when Kelli went to Amor's residence in Encino so that Amor could "talk your shit to our faces, behind a fence."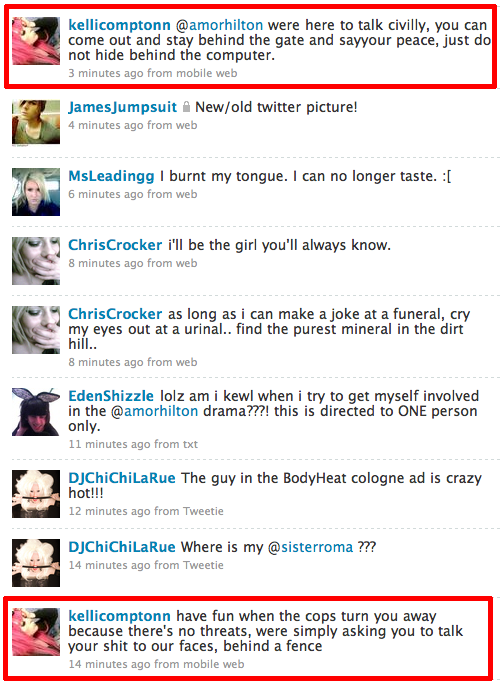 How far will they go?  Will the scene princess confront the—uh, fat unemployed unwed mother—or will she puss out?  One thing is certain:  If hair-pulling is involved, the Valley is going to be littered with lots of pink and blonde debris.  StickyDrama will be providing up-to-the-minute coverage of the catfight once the bitches start tweeting again.