Ian Vuitton was found dead earlier today by his mother, according to a large number of sources who have proven reliable to StickyDrama in the past.  He was 19.  While not a top-ranked Entertainer, Ian was very well known and loved on Stickam; and in Southern California's milieu of beautiful people, any scandal worth writing about somehow involved Ian Vuitton.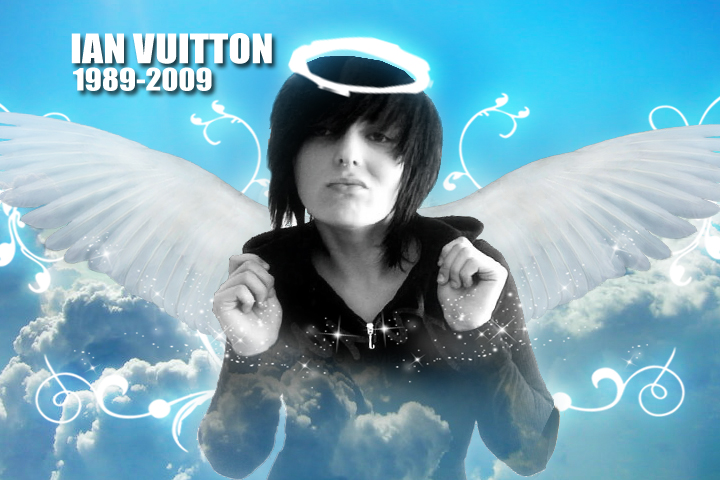 A drug overdose is rumored to be the cause of Ian's death.  StickyDrama did meet Ian during our last visit to Los Angeles, and he freely discussed his past meth addiction.  His Myspace mood suggests a relapse: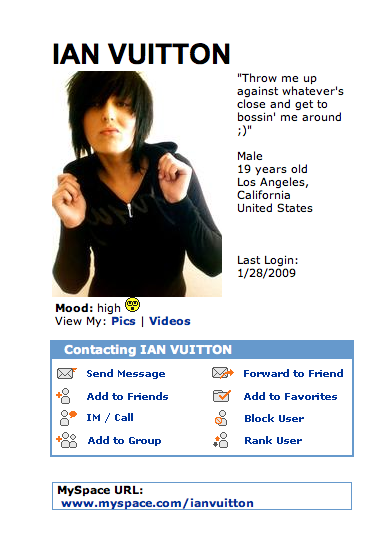 Likewise, his away message on AIM has remained unchanged for days.  While disturbing in the context of his death, the message's casual tone indicates  that suicide was not a motivation.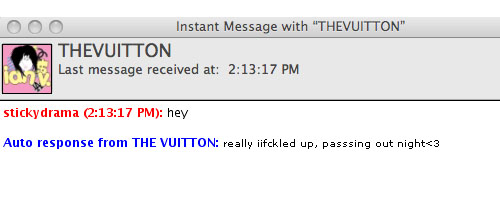 There are reports, at this point unsubstantiated, that Ian succumbed to pneumonia—perhaps a complication arising from previous drug use.  Only a coroner's report will confirm the precise cause of death, which his family might not release.  
Funeral services are expected to be held next week.  Further announcements will be made as the family makes the information available.  
 
Goodbye, Ian.  You will be missed.
 
http://stickam.com/travistrauma
http://myspace.com/ianvuitton