Well Matthew Lush is doing well over at the Casting Call to be in the Season 2 of Paris BFF show on MTV. Hes been voted #1 on the members section. Right up there with Brandon Hilton.

Undoubtedly he has dreams of propelling he and Connors faces to more of a broad national audience. The requirements for this are laid out very simply. There is a month to apply and you must be 21. His profile there says 21: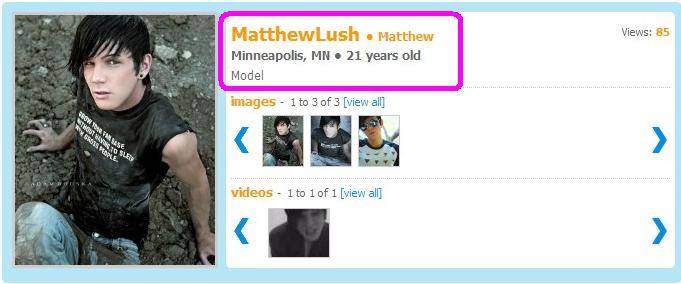 Unfortunately for Matthew thats not exactly true. His facebook lists his real age: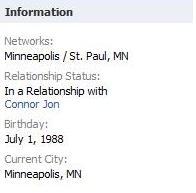 At this very moment Matthew is only 20 years old. Age is a funny thing for Matthew. It seems to be a rather flexible thing in his mind especially with when hes telling his 16 year old boy friends to say they are older. lol. Maybe next season sugarpuddin.
Oh and its also notable that things are even worse in this case for Brandon Hilton — who is 19.