UPDATE:  DFizzy pulled a Tomy Toolshed and re-activated his YouTube account the same day he had deleted it.  Oh well … glad you're still around, Damon.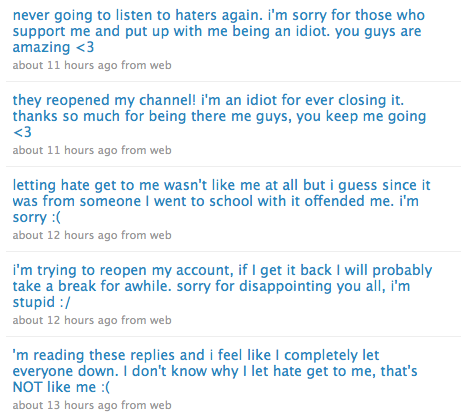 Popular Youtuber DFizzy, also known as DeeFizzy, has closed his YouTube account.  As indicated by his 24,000 followers on Twitter, the Florida teenager enjoyed quite a large audience.  His YouTube account had almost 100,000 subscribers and millions of channel views.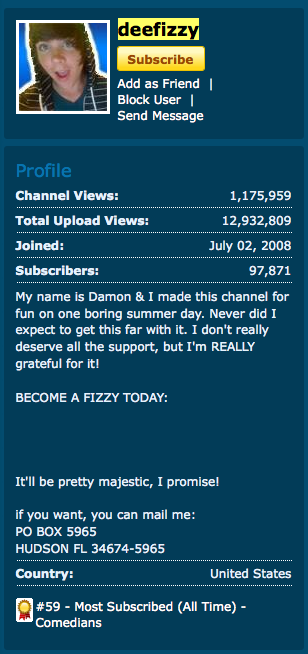 According to Encyclopedia Dramatica, he even attracted national attention for making #mileyispregnant and #dizzyownsperez trending topics on Twitter.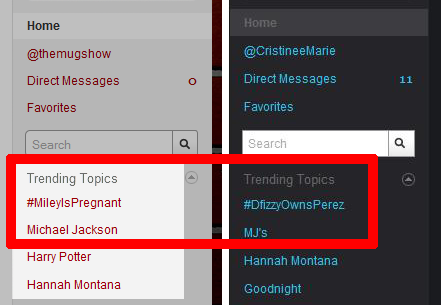 Explaining why he deleted his YouTube, Damon tweeted today, "I can't have fun with it anymore like I intended so I'm done … people saw it as it should be more than for fun & should be a job to me, but I didn't see it like that."  But his earlier tweets also suggest discouragement arising from "hate."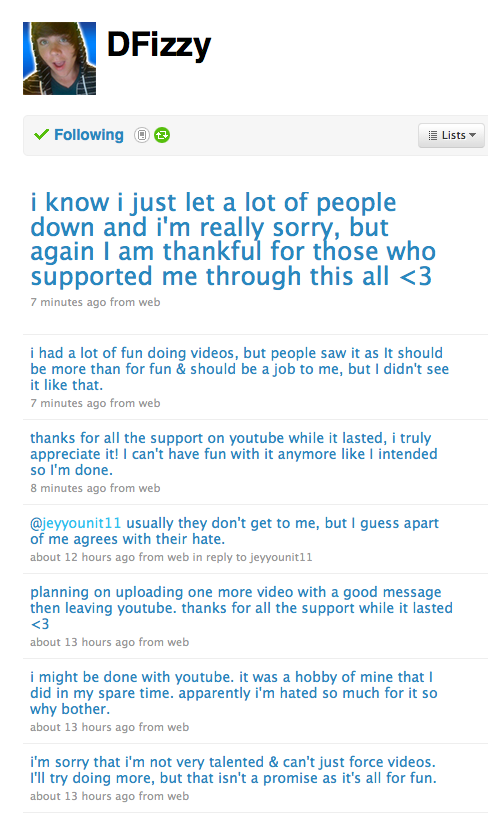 StickyDrama does not know the nature of this "hate."  Our first reaction is surprise:  An entertainer does not attain Damon's level of e-fame without  developing a thick skin to insults and trolls; a few rude tweets do not, it seems to us, fully explain Damon's decision to leave YouTube.  We will update this post with further information as it becomes available.

http://dfizzy.com