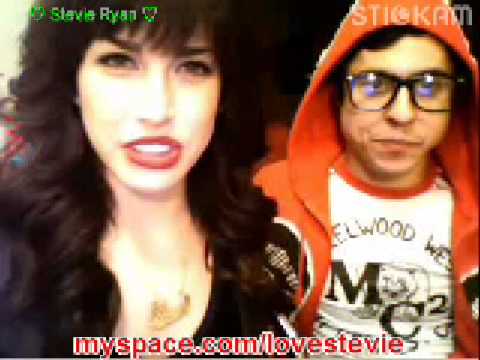 The always gorgeous and usually secretive YouTube entertainer Stevie Ryan confirmed in an exclusive telephone interview that she has broken up with former Stickam employee Adam Paranoia and kicked him out of their apartment.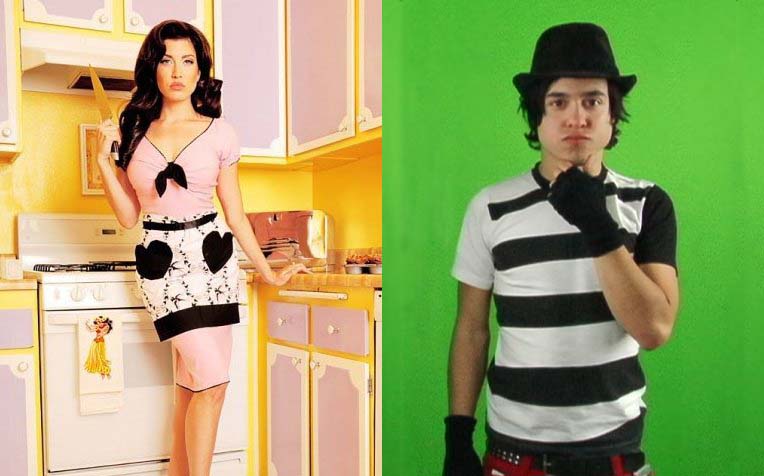 Publicly, Stevie has said almost nothing about her now-kaputz relationship with Adam.  But readers who have been watching her very, very closely noticed several subtle hints.  Or maybe not-so-subtle.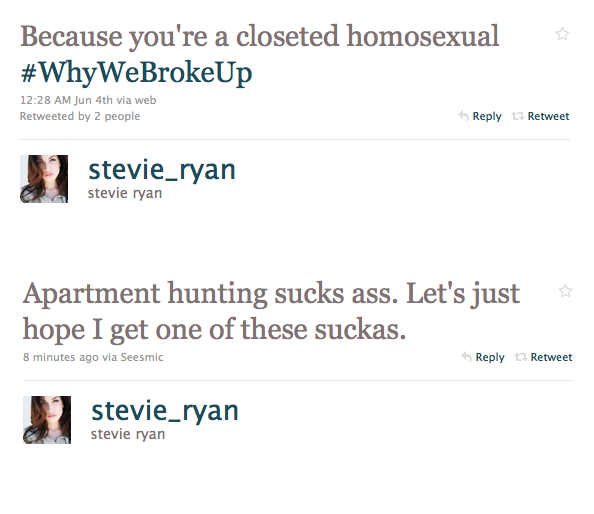 Over the phone, Stevie explained what precipitated the breakup:  Stevie was stricken with a terrible case of food poisoning.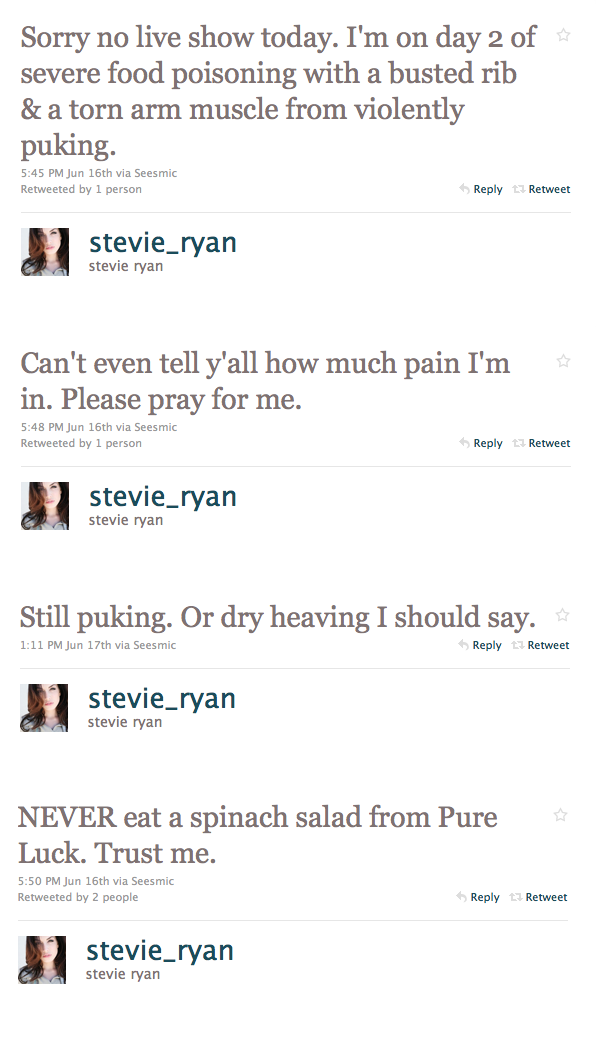 To hear Stevie tell it, Adam practically abandoned her during her illness.  (Make a note, boys:  When your girlfriend is sick, wait on her hand and foot.)  His lack of care towards her caused Stevie to re-evaluate their relationship.  Oh and P.S., it didn't help that Stevie had been supporting Adam for months.  She told StickyDrama that all his "editing gigs" were all favors that she had arranged for him by means of her own entertainment industry contacts.  (Make another note, boys:  Finance = Romance.)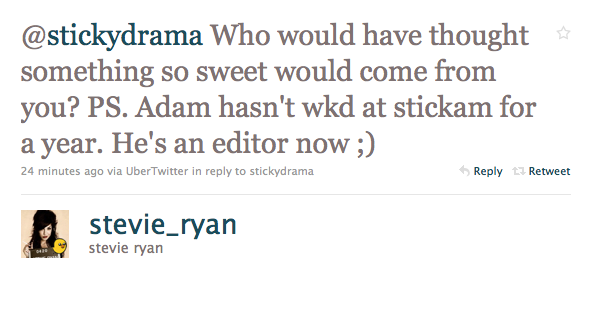 Stevie also described Adam as bitter and jealous of her e-fame and IRL success.  While her career is only looking up, Adam did not separate from Stickam to pursue a more lucrative editing or directing career.  He was among "a bunch of people [who] got laid off because [Stickam] downsized," Stevie explained to us via txt message.  He was constanty bitching to her, "I'm in your shadow, you outshine me."   And StickyDrama recalls a year ago, even when the pair were considered Stickam's "power couple" after John Hock and Amor Hilton's breakup, Adam could never escape the sobriquet "Mr. Stevie Ryan."
So what now?  Adam presently shares a studio apartment in LA's Eastside with two other bachelors, his cousin and Tony Stockert; Stevie plans moving out of the apartment she shared with Adam and returning to the more desirable Westside whence she came.
It all went downhill after you were on our banner, right Adam?
http://twitter.com/Stevie_Ryan
http://twitter.com/itsAdamFranklin