JustinTV, a live video site better known as a place to flout copyright laws, for once had some real drama.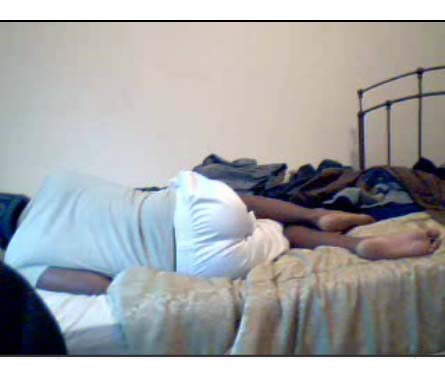 Yesterday social networking sites across the globe collectively gasped in astonishment, as convincing evidence of an on-cam suicide was discussed on various blogs, online newspapers and forums.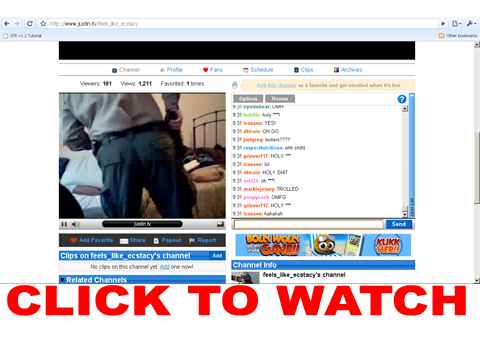 19-year-old Abraham K. Biggs committed suicide while webcasting to a room full of viewers on his JustinTV channel. His path to the Great Egress: a toxic combination of opiates and benzodiazepine, a drug used to treat insomnia and depression.  Biggs was apparently encouraged by JustinTV users and the catty buttpirates over at BodyBuilding.com, who have discussed the matter in this thread. Biggs ingested an unknown quantity of pills, lost consciousness, and did not move for over 8 hours until police arrived and covered his webcam.  His death was confirmed by the Broward county cornoner.
He posted the following note shortly before falling unconscious: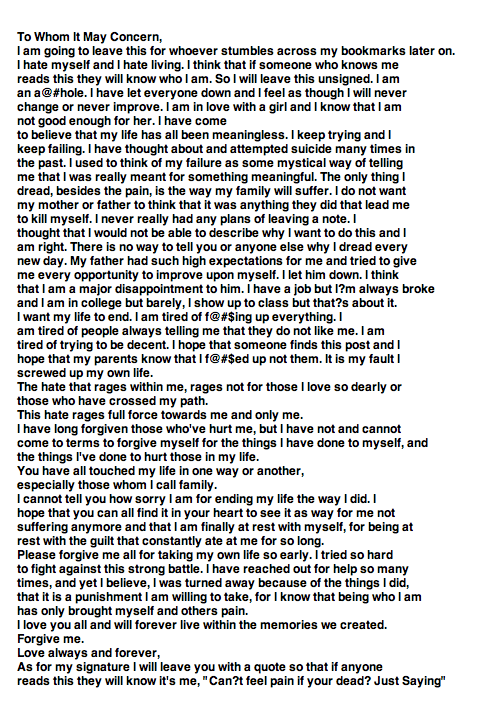 Authentic on-cam suicides are exceedingly rare.  Over the entire online world, the number of such cases can probably be counted on one hand:  Brent MacMillan, 24, of Boutiful, Utah, who shot himself as his girlfriend helplessly watched via videoconference; Brandon Vedas, 22, of Phoenix, Arizona, who overdosed on prescription medication on an IRC channel; and Kevin Whitrick, 42, of the United Kingdom, who hanged himself on videochat service Paltalk.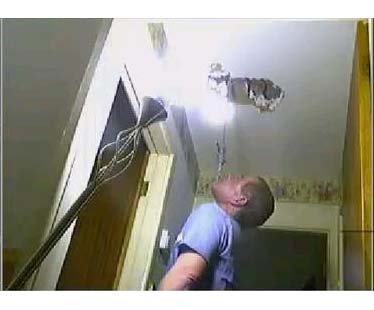 If confirmed, Bigg's suicide would be the first on a public live video network.
http://www.myspace.com/forgettingthepastagain
http://www.justin.tv/feels_like_ecstacy