… could have been fed and clothed for a year with the amount of money StickyDrama spent pwning Stickam.  But could any of those babies, even if they all worked together, paint us a picture as lulzy as this: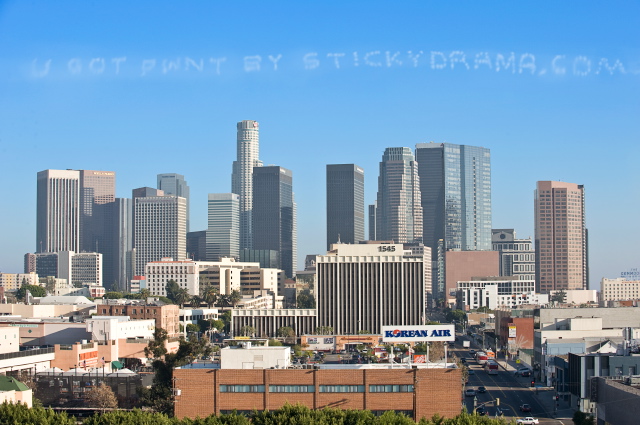 The local photographer we had hired to take professional shots of the pwnage emailed the above image earlier today, lightly retouched to correct for LA's infamous smog.  The view is from a rooftop in historic MacArthur Park, a vacation resort in the 1800s and now home to crackheads and illegals.  The pilots at NationalSkyads.com were nice enough write the message 3 times, until our photographers finally got the shot we wanted.  We recommend them for engagement announcements or pwnings of your own—you never know who'll see your message, like the suckably single Ryan who sent us another great pic take from one of LA's freeways.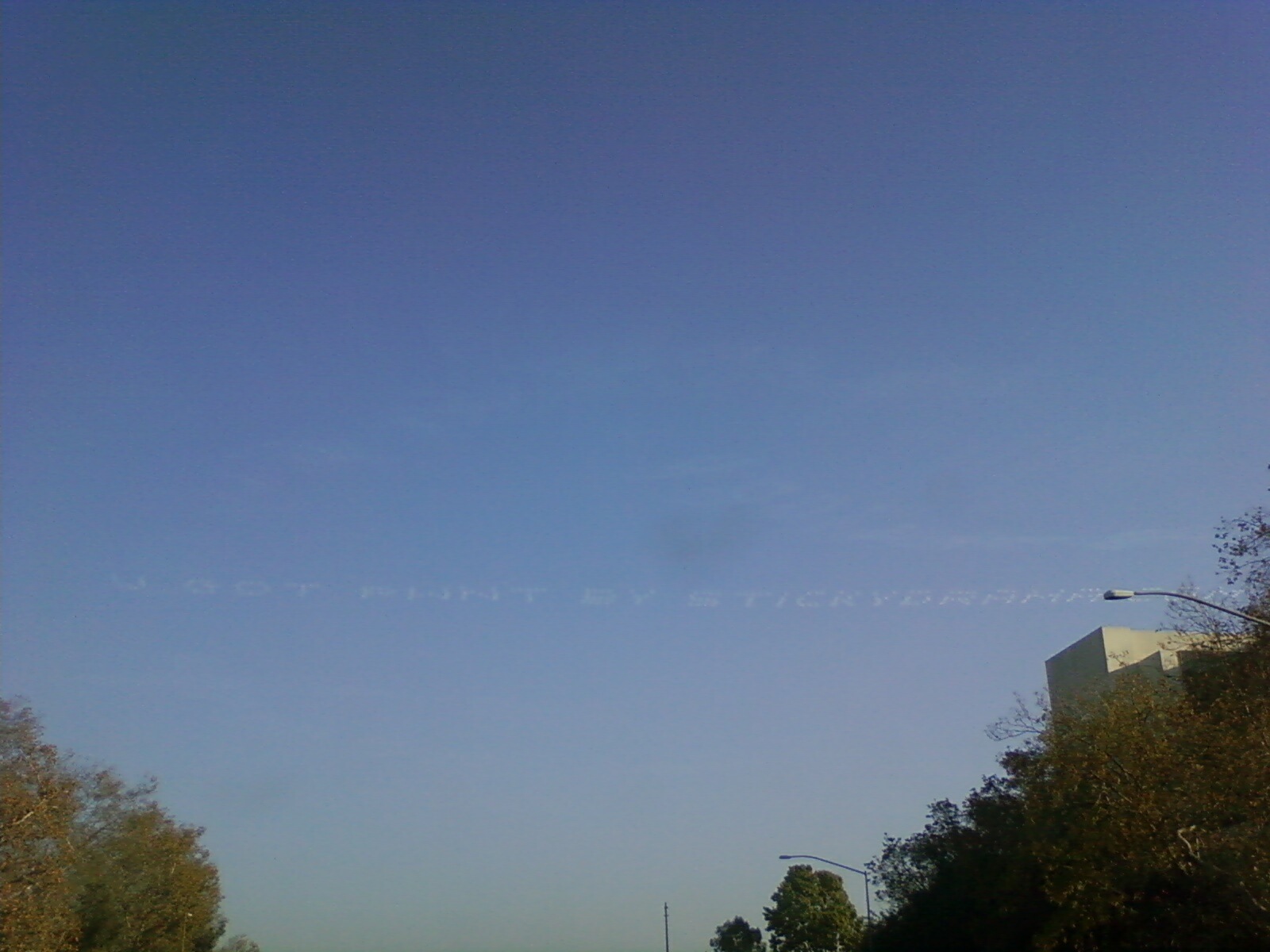 Since everyone's dying to know, we spent a grand total of $2900 on the stunt:  $1800 for the skywriting, $1000 for the photographer and $100 to rent a rooftop in the ghetto.  According to FeedTheChildren.org, that much money would feed and clothe 24 African babies for a year, specifically Kenyan ones with horrible deformities.



OK, we felt a little guilty, so we decided to donate $60 for real.  Please click on the deformed African baby stuffing his face and go make a donation.