Brookiecakes, the LA scene-slut whom everybody either loves to hate or hates to love, has been arrested—again—for one count of felony vandalism.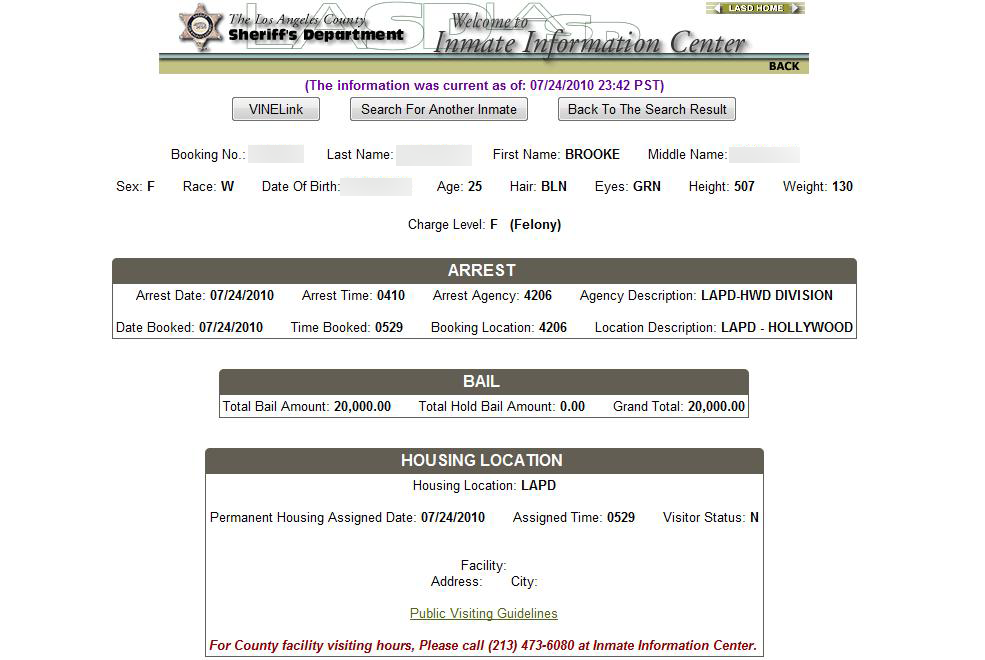 Facts are still trickling in, but the arrest appears to involve a prior incident in which Brookie smashed Barbie Thierjung's rear windshield with a baseball bat.  For that, Barbie apparently obtained a restraining order against Brookie.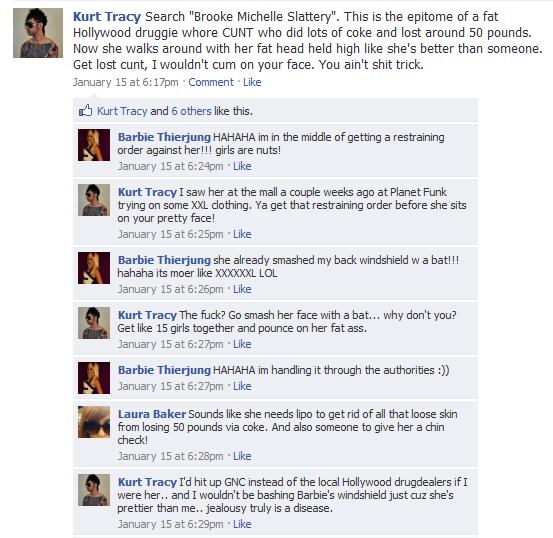 Whereas LAPD is known for not giving two shits about any crime whatsoever unless there's a dead body, violating a restraining order is a no-no.  Brookie is presently being held at the Hollywood Division jail; her bail, which she has not posted, is $20,000.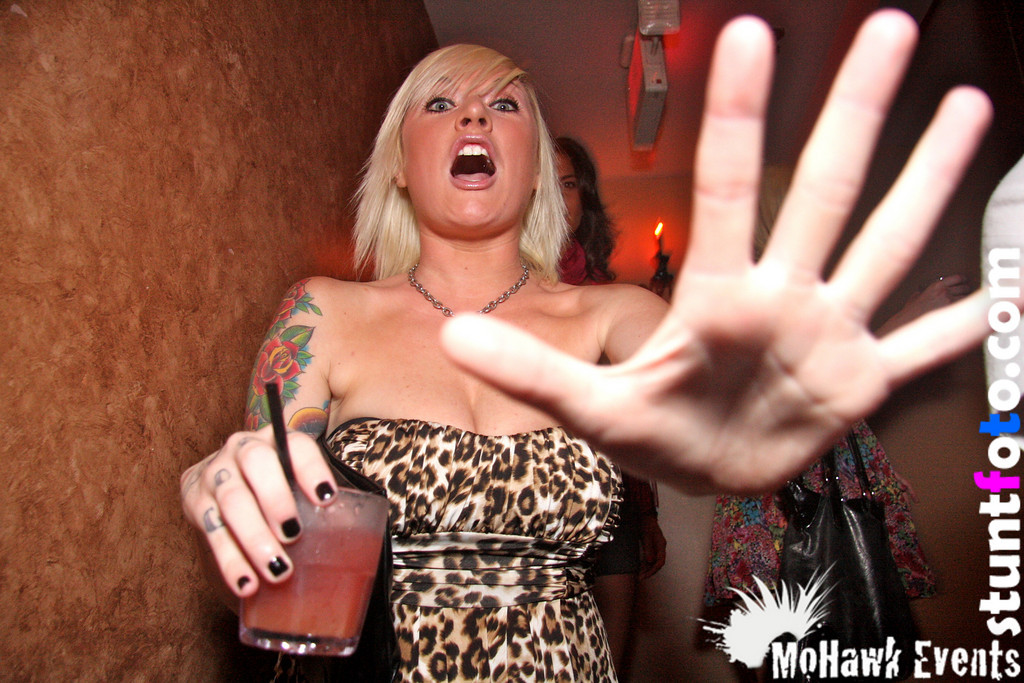 There's no reason for this above picture, but we think it's funny regardless.  Anyway, this is Brookie's second arrest this year.  She was arrested earlier in March for an undetermined misdemeanor for which the bail was $60,000.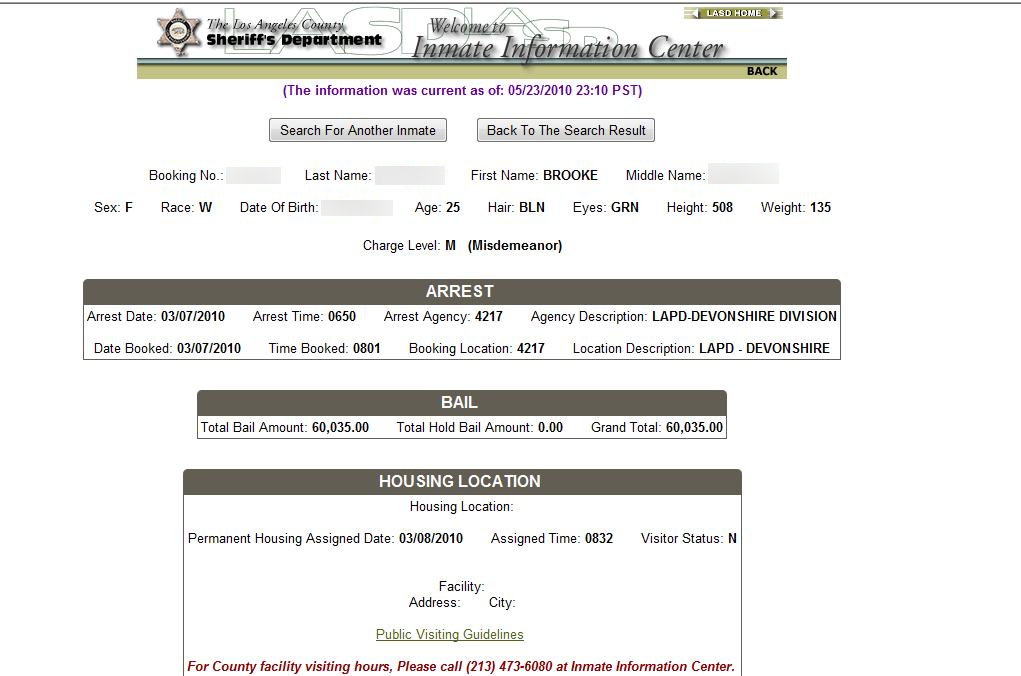 It is unclear at this time whether the two cases are related.  In any event, the moral of the story is:  Do not fuck with Brookie, especially if there's a baseball bat lying around.
http://twitter.com/bslatz
http://www.stickam.com/brookiecakesb9