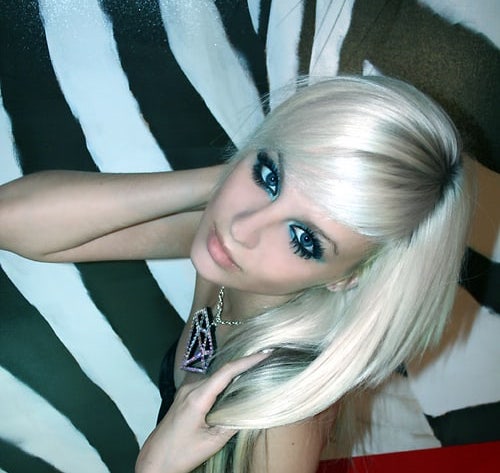 The ever so well-adjusted Kiki Kannibal recently typed several small essays in formspring responses describing her experience in dealing with cyberstalkers. Few online entertainers attract more negative attention than 17-year-old Kiki:  She was banned from Myspace at the age of 14, owing to certain photos she took for a boyfriend; and her family felt compelled to move from Miami to Orlando in order to avoid cyberstalkers who brought their harassment to Kiki's real life.


For the disturbing curriculum vitae of Stickam's top-ranked female entertainer, click here.
StickyDrama has sympathy for Kiki: no one, and certainly no child, should have to endure the abuse she describes. But we can't help remarking that her provocatively sexual photographs, taken throughout her teenage years, must have exacerbated the problem.


Whereas most teenagers do naughty things behind their parents' backs, Kiki's photographs and outfits clearly involved parental consent and funding. Tellingly, Kiki's parents are managers of the Kiki Kannibal Corporation and owners of the Kiki Kannibal trademark. Incorporating and trademarking are wise business decisions, but have these business decisions been deletrious to Kiki's emotional and physical well-being?


http://twitter.com/mmmkikikannibal