"One way to measure the health of a society," said Judge Tom Ross at the 2000 William Rehnquist Award Program, "is to examine the quality of its justice."  Well, StickyDrama doesn't know much about the quality of Iran's justice—we imagine it's not that great.  But if we examine the quality of Iran's music videos, that country must be one godforsaken pile of shit sprinkled with AIDS blood.

Anyways that's the impression we got watching a Persian music video featuring our own Kayvon Zand.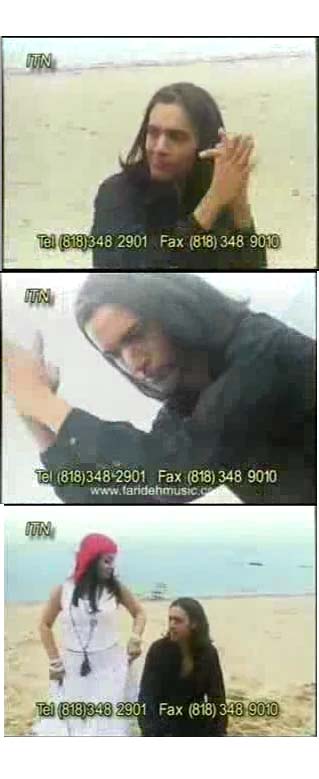 Oh yes, that's Kayvon.  Clapping and grinning and doing whatever it is that Persian guys do to woo a frumpy middle-aged Persian gypsy at the beach.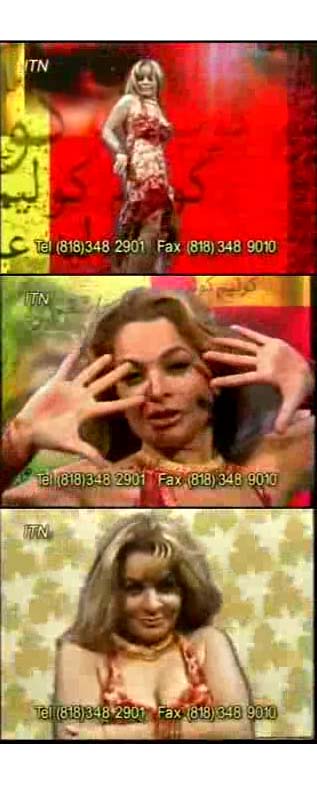 Truly, the art direction of this video is an expression of a supreme Cheesiness which transcends the power of words to describe.  From the caption of a fax number to the backgrounds of psychedelic vomit, our soul was borne away along a symphony of bad taste and barbarous language.

http://www.stickam.com/kayvon