All of Southern California's Stickam scene—the network's largest, most influential concentration of Entertainers and popular users—is in an unprecedented state of shock, disgust and moral outrage over a series of photographs that depict 29-year-old Drew Deviation sexually assaulting 15-year-old Tam Cam while she slept.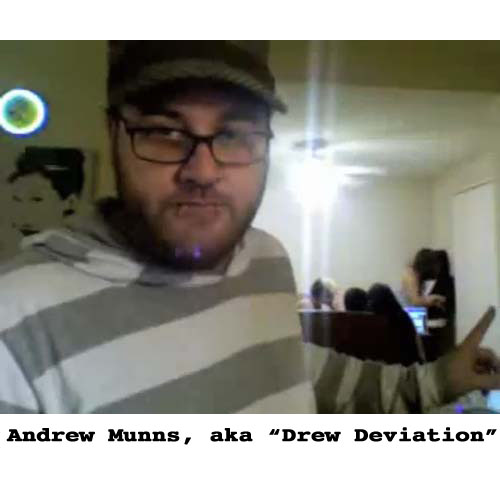 Though not a popular Entertainer himself, Drew was hitherto a frequent guest at many parties and social gatherings of Stickam personalities; he was also a familiar face at Stickam's office in downtown Los Angeles, where he was friends with several employees.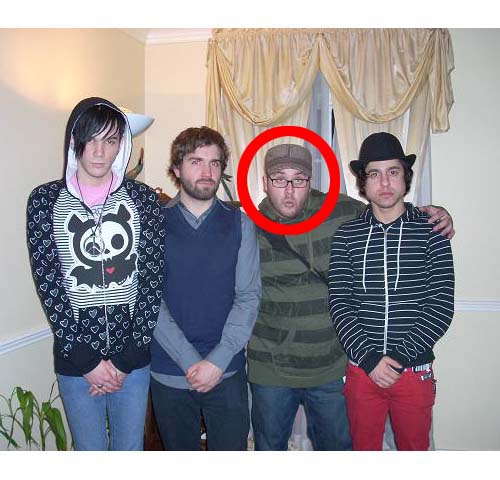 However, all of StickyDrama's contacts in Southern California are now affirming that no one can stand the sight of him, that he is being banned from Stickam users' Lives and likewise shunned by the community irl. The reason for his sudden opprobrium: a series of photos, supposedly taken by Drew himself, in which Drew's hand is removing Tam's blouse to expose her breasts as she slept. We have matted out Tam's nipple.



The above photos were taken at Brandon Kiss's residence, where many Stickam folk socialize and reside. Metadata on the original photos—which were sent to StickyDrama—prove the images were created Monday, August 4th at 1:56 AM, at which time Drew, Tam and several others were at Brandon's. Days later, October Hallow happened to browse through the flash drive containing the memory card for Drew's camera. She discovered the photos, which she promptly emailed to Tam's best friend Danielle Alexandria, who sent the photos to StickyDrama (with Tam's approval.)
Some readers might draw parallels between this assault and John Hock's statutory rape of Danielle. While both crimes certainly are scandalous and the victims are the same age, consider that Drew is much older than Hock and almost twice the age of his victim. More significantly, Tam was unconscious and never in a million years would have consented to any intimacy with Drew, whereas Danielle was conscious and willing during her tryst with Hock.
When confronted by StickyDrama, Drew both denied that it is his hand in the photos and claimed to have no memory of the night in question. Tellingly, he also asks "how can they prove it is me?"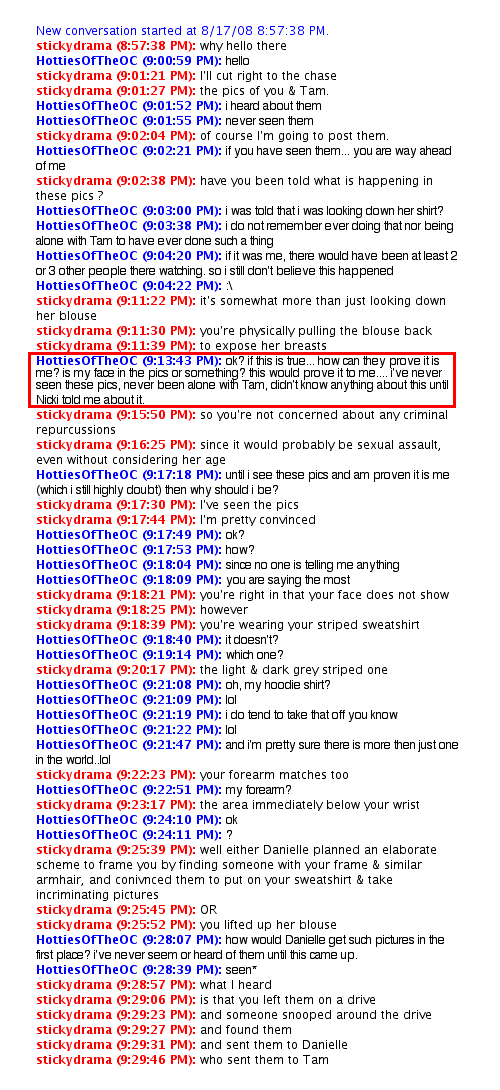 Although Drew's face does not appear in the photos, certain details appear to prove that it is indeed Drew's hand lifting Tam's blouse. Not only is there a video of Drew wearing the same striped sweater on his Stickam profile, but many pictures of him reveal the scars along his forearms which match those found in the photos with Tam.



Drew nevertheless maintains his innocence. Of course, any public apology or admission on his part would have profound consequences. While it does not seem possible for the Stickam scene to despise him any more than they presently do, Club Starz and Newport NIghts might determine that they cannot employ an admitted sex offender. Drew works as DJ at the two all-ages nightclubs, whose scantily clad patrons range from 14 to 18 years old. Tam Cam is 15. Drew is also rumored to have expressed an unwholesome interest in 16-year-old BryannaBondage.
In addition to the social and financial hardships, Drew could face serious criminal charges. Although the pictures do not depict rape, since Tam was unconscious (and therefore unable to consent to being sexually touched) the pictures do depict the crime of sexual battery, as defined in Section 243.4(e)(1) of the California Penal Code: "Any person who touches an intimate part of another person, if the touching is against the will of the person touched, and is for the specific purpose of sexual arousal, sexual gratification, or sexual abuse, is guilty of misdemeanor sexual battery, punishable by a fine not exceeding two thousand dollars ($2,000), or by imprisonment in a county jail not exceeding six months, or by both that fine and imprisonment."
In everyday language, "sexual assault" is a general term that encompasses rape, molestation or unwanted touching. But under California law, "assault" is only an attempt or threat to commit injury on someone. "Battery" applies when physical contact occurs. "Sexual battery" is any unwanted sexual contact that falls short of rape.
Futhermore, because Tam is 15 and Drew is more than 10 years older than she, he committed a crime against nature, as defined by Section 288(c)(1) of the California Penal Code: "Any person who commits an act described in subdivision (a) with the intent described in that subdivision, and the victim is a child of 14 or 15 years, and that person is at least 10 years older than the child, is guilty of a public offense and shall be punished by imprisonment in the state prison for one, two, or three years, or by imprisonment in a county jail for not more than one year."
If convicted of either crime, Drew would be required under Section 290 of the California Penal Code to register as a sex offender with the local police or sheriff of wherever he lives, even if he leaves the state. Although this registration requirement has been named Megan's Law since the 1990's, California has actually required sex offenders to register with the authorities since 1947—making it the first state in the nation to have such a requirement.
Tam has confirmed with StickyDrama that she intends to press charges.
http://www.stickam.com/drew
http://www.stickam.com/profile/tall_tamira