Kudos to "lulz," the MyDrama author who first reported the arrest of Richard Chaney—whose online sobriquet is RichardHeartStealer—on charges of statutory rape, plain old vanilla rape, and possession of child pornography.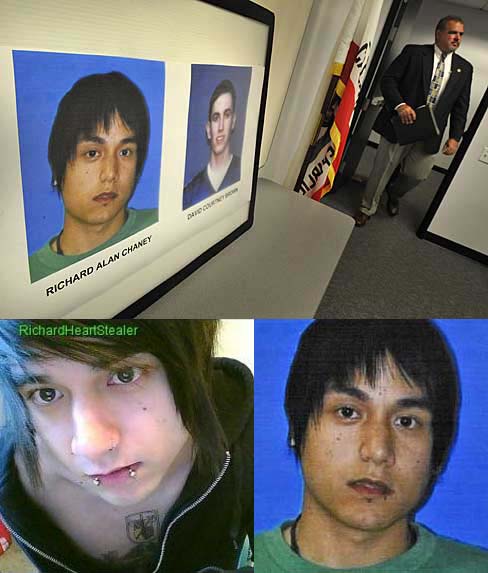 To quote lulz, Richard "sent all his recorded vids to this guy he 'trusted' and that guy sent all those vids to the police.  This guy also posted those vids on the internet.  So girls, if u ever did something with Richard over cam, then [I'd] be scared."
Richard "is accused of having a 14-year-old girl engage in live video sex acts, and of later having sex with her," the Orange County Register reported.  Gee, wonder where he met her?
Why won't Stickam follow StickyDrama's example, and officially make their site for users 18 and over?   You should really sit back and think on that, Steven:  StickyDrama is arguably more responsible than you.  In a year from now, being CEO of Stickam will probably be as respectable as being CFO of Enron. 
Might as well call yourselves Rapekam at this point.  
 
http://stickam.com/spacedoutkidd
 
PS—Hey CNN, did Stickam delete Richard's profile?  Email [email protected] for a backup.