Ryan Andrew recently sent StickyDrama an unretouched photo of popular Myspace cutie Alex Evans, who won our first Eye Candy contest.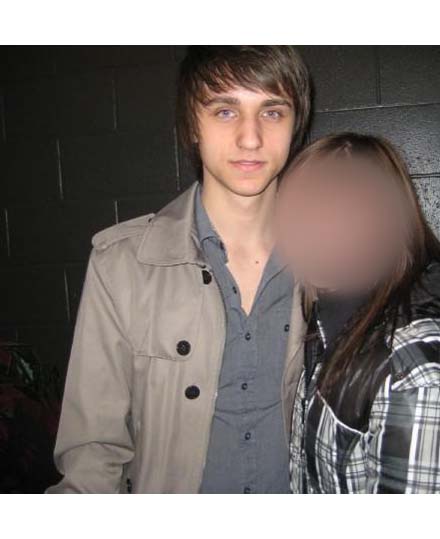 Quoting Ryan:
"The picture of him unphotoshopped is pretty bad. It's not horrible, but not as good as the pictures he has up on MySpace. You can see that he uses foundation that's too dark for his skin, his eyes aren't as blue in real life, his chin and jawline seem pretty messed up, his eyebrows need a ton of work, etc. I'm sure a lot of obsessed girls would be somewhat surprised if they saw that photo of him, since everyone knows him as the ocean blue eyed pretty boy."
Granted, Alex isn't that bad au naturel; and he probably didn't even know what the fuck StickyDrama is, let alone that he was in our Eye Candy gallery. Nevertheless we are distressed that Photoshop was probably the only reason he managed to beat the naturally suckable Dennis Hegstad—and only by a slight margin.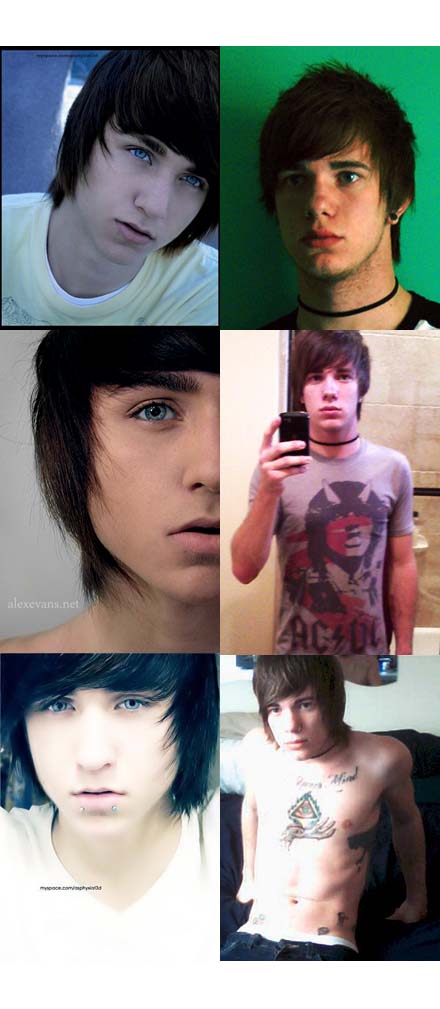 Dennis, who appears on cam in various degrees of undress and intoxication, was StickyDrama's favorite to win. We'll take Dennis "raw" (so to speak) over a retouched Alex anytime.

http://www.myspace.com/asphyxiat3d