[kaltura-widget wid="kn4q940xe4″ width="410″ height="364″ addpermission="3″ editpermission="3″ /]
As MyDrama authors have reported, Brandon Hilton recently posted on Twitter that he had been raped.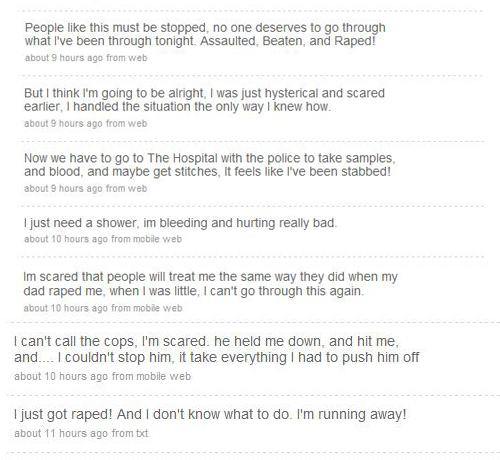 Online opinion seems somewhat divided by whether Hilton actually was raped.  Without commenting on the veracity of his claims, interpret as you will the fact that we did not mention the alleged rape on our front page.  We did, however, snort rather loudly when we learned that Mr. Hilton streamed "evidence" of the rape on Stickam last night.  That's right, dear readers:  Brandon Hilton put his recently raped  ass on public display.
Again, while reserving final judgement on the matter, StickyDrama cannot help but notice that Hilton seems rather cheerful for a rape victim, and the low quality of his camfeed greatly reduces the details of his freshly fucked faggot furrow.  
Well, what do you think?  Take our poll!
[poll = 10]