Hock's in jail, Amor's our friend, and we've Featured the bejesus out of Kiki lately.  What to post now?  StickyDrama was concerned that we'd have to go mainstream and report about all the anti-@PerezHilton sentiment that's been building up. No-talent chair-tripping birdface whore @TilaOMG has even jumped on that bandwagon.
But fret not, dear readers!  Thanks to the one special little girl—well, a 20-year-old woman who still thinks she's a little girl—we once again eschew mainstream topicality and rejoice in the e-trash for which we are renowned.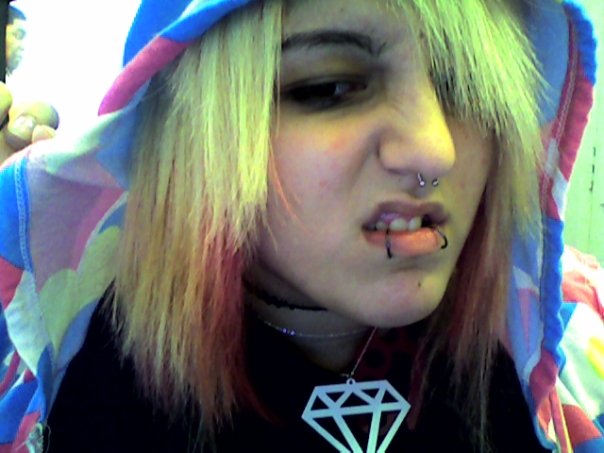 Oldschool Stickamers MIGHT remember Pyro Blacklight. She wasn't popular on Stickam for anything, and we only knew her because years ago she would incessantly beg us to post stories about her.  Well three years later and she's … still begging us to post stories about her.  Only now she's ALSO begging us to let her move into StickyHouse.  On video.  A video that she foolishly emailed us totally out of the blue, after not hearing from her for years.  A video that you have to see to believe.  A video that should remind us all just how fucking crazy people can be.  Especially women.  For some reason we can't keep crazy bitches off our nuts lately.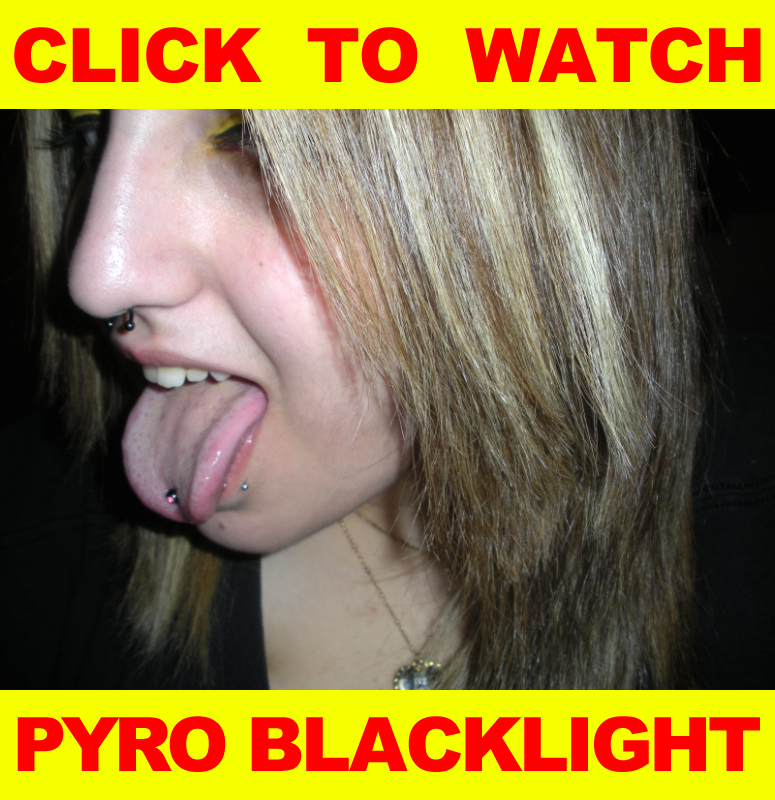 Sweet, but no.  No, no, no and no.  Sorry Pyro, we will NEVER NEVER NEVER NEVER NEVER NEVER NEVER NEVER NEVER NEVER NEVER NEVER NEVER NEVER NEVER NEVER NEVER NEVER NEVER NEVER NEVER NEVER NEVER NEVER NEVER NEVER NEVER NEVER NEVER NEVER NEVER NEVER NEVER NEVER NEVER NEVER NEVER NEVER NEVER NEVER NEVER NEVER NEVER NEVER NEVER NEVER NEVER NEVER NEVER NEVER NEVER NEVER NEVER NEVER NEVER NEVER NEVER NEVER NEVER NEVER NEVER NEVER NEVER NEVER NEVER NEVER NEVER NEVER NEVER NEVER NEVER NEVER NEVER NEVER NEVER NEVER NEVER NEVER NEVER NEVER NEVER NEVER NEVER NEVER NEVER NEVER NEVER NEVER NEVER NEVER NEVER NEVER NEVER NEVER NEVER NEVER NEVER NEVER NEVER NEVER NEVER NEVER NEVER NEVER NEVER NEVER NEVER NEVER NEVER NEVER NEVER NEVER NEVER NEVER NEVER NEVER NEVER NEVER NEVER NEVER NEVER NEVER NEVER NEVER NEVER NEVER NEVER NEVER NEVER NEVER NEVER NEVER NEVER NEVER NEVER NEVER NEVER NEVER NEVER NEVER NEVER NEVER NEVER NEVER NEVER NEVER NEVER NEVER NEVER NEVER NEVER NEVER NEVER NEVER NEVER NEVER NEVER NEVER NEVER NEVER NEVER NEVER NEVER NEVER NEVER NEVER NEVER NEVER NEVER NEVER NEVER NEVER NEVER NEVER NEVER NEVER NEVER NEVER NEVER NEVER NEVER NEVER NEVER NEVER NEVER NEVER NEVER NEVER NEVER NEVER NEVER NEVER NEVER NEVER NEVER NEVER NEVER NEVER NEVER NEVER NEVER NEVER NEVER NEVER NEVER NEVER NEVER NEVER NEVER NEVER NEVER NEVER NEVER NEVER NEVER NEVER NEVER NEVER NEVER NEVER NEVER NEVER NEVER NEVER NEVER NEVER NEVER NEVER NEVER NEVER NEVER NEVER NEVER NEVER NEVER NEVER NEVER NEVER NEVER NEVER NEVER NEVER NEVER NEVER NEVER NEVER NEVER NEVER NEVER NEVER NEVER NEVER NEVER NEVER NEVER NEVER NEVER NEVER NEVER NEVER NEVER NEVER NEVER NEVER NEVER NEVER NEVER NEVER NEVER NEVER NEVER NEVER NEVER NEVER NEVER NEVER NEVER NEVER NEVER NEVER NEVER NEVER NEVER NEVER NEVER NEVER NEVER NEVER NEVER NEVER NEVER NEVER NEVER NEVER NEVER NEVER NEVER NEVER NEVER NEVER NEVER NEVER NEVER NEVER NEVER NEVER NEVER NEVER NEVER NEVER NEVER NEVER NEVER NEVER NEVER NEVER NEVER NEVER NEVER NEVER NEVER NEVER NEVER NEVER NEVER NEVER NEVER NEVER NEVER NEVER NEVER NEVER NEVER NEVER NEVER NEVER NEVER NEVER NEVER NEVER NEVER NEVER NEVER NEVER NEVER NEVER NEVER NEVER NEVER NEVER NEVER NEVER NEVER NEVER NEVER NEVER NEVER NEVER NEVER NEVER NEVER NEVER NEVER NEVER NEVER NEVER NEVER NEVER NEVER NEVER NEVER NEVER NEVER NEVER NEVER NEVER NEVER NEVER NEVER NEVER NEVER NEVER NEVER NEVER NEVER NEVER NEVER NEVER NEVER NEVER NEVER NEVER NEVER NEVER NEVER NEVER NEVER NEVER NEVER NEVER NEVER NEVER NEVER NEVER NEVER NEVER NEVER NEVER NEVER NEVER NEVER NEVER NEVER NEVER NEVER NEVER NEVER NEVER NEVER NEVER NEVER NEVER NEVER NEVER NEVER NEVER NEVER NEVER NEVER NEVER NEVER invite you into StickyHouse.  Ever. We've told you this nicely, we've told you this firmly, and now we're telling you rudely.  We are not Jay the fucking Gay God.  We are not your friend.  We don't care that you were his friend.  We are not even his friend, either.  We do not know you.  We do not want to know you.  And we're sure that all the e-celebrities you believe are your friends, also do not know you and do not want to you know.  We do not want anything to do with you.  We only want you to leave us the fuck alone.

http://stickam.com/pyroblacklite