Rumors that John Hock has been released from jail are false.  Hock is still being held at Lower Buckeye Jail in Phoenix, Arizona.  The source of the rumors were updates to Hock's Twitter and Facebook accounts.  While both those accounts were indeed used by the real Hock prior to his incarceration, it is impossible that Hock himself could have recently updated them.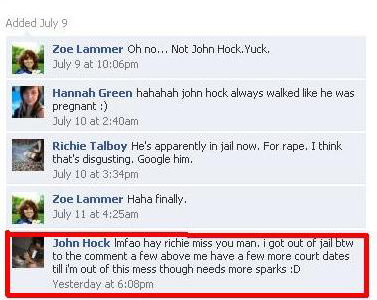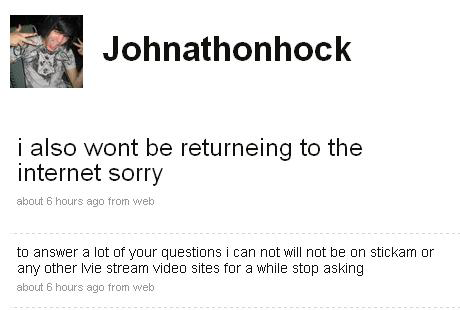 Hock's booking number is P549598.  By calling the Maricopa County Jail Information Center at (602) 876-0322, anyone can confirm that Hock is still at the facility.  In fact,
Hock is located exactly at floor T, house 21, pod B, cell 15, bed 2.  The "no frills" policy at the jail—which is Arizona's largest—makes it highly unlikely that Hock has internet access.  Whoever has been updating Hock's Twitter and Facebook accounts, is not Hock.