StickyDrama was among the many buttpirates who found themselves unable to PM hearts to cute boys this week.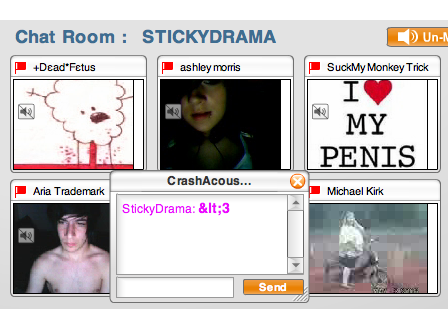 Now, hearts appear as a nonsensical string of characters. The problem occurs only in PMs, not main chats; and it occurs in both chatrooms and LIves. No official word for the reason behind this latest Stickam snafu, but rumor is that it's a side-effect of the company's efforts to prevent Carb0n and Rancid's chatroom attacks, or their usurpation of user's sessions.
Fie, a thousand times fie on Stickam's developers, who have denied us our hearts in order to protect an annoying spamming statutory rapist.