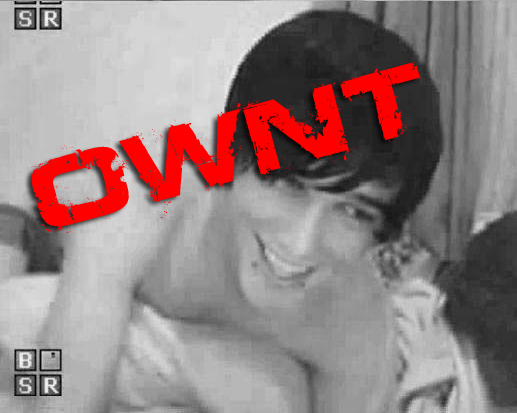 Somewhere on this godforsaken planet, there walks an angel.  An angel who had enough of spamgod Matthew Lush's bullshit and decided to hack the bejesus out of his Twitter, YouTube and online store.  In a devastating blow, the avenging angel deleted all the spamgod's YouTube videos.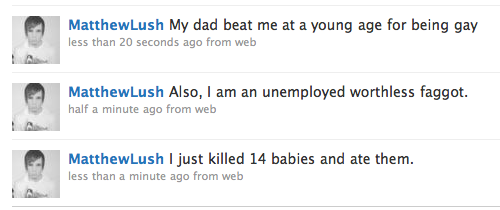 StickyDrama first learned the glorious news this morning, but we were too busy puking our guts out from food poisoning after eating a bad burrito at chic West Hollywood hangout The Abbey. At least, we think it was the burrito.  Maybe it was our disgust at having to look at Lush's used-up old kisser again.
[kaltura-widget wid="ba6a88a99c" width="410″ height="364″ addpermission="3″ editpermission="3″ /]
Lush, and his umpteen bajillion fugly flaming fans, bombarded the spamgod's ubercutie ex-boyfriend ConnorJon with accusations that the blond beau was behind the hack.  Lush claims that Connor was the only person who knew the passwords to his accounts, besides the spamgod himself.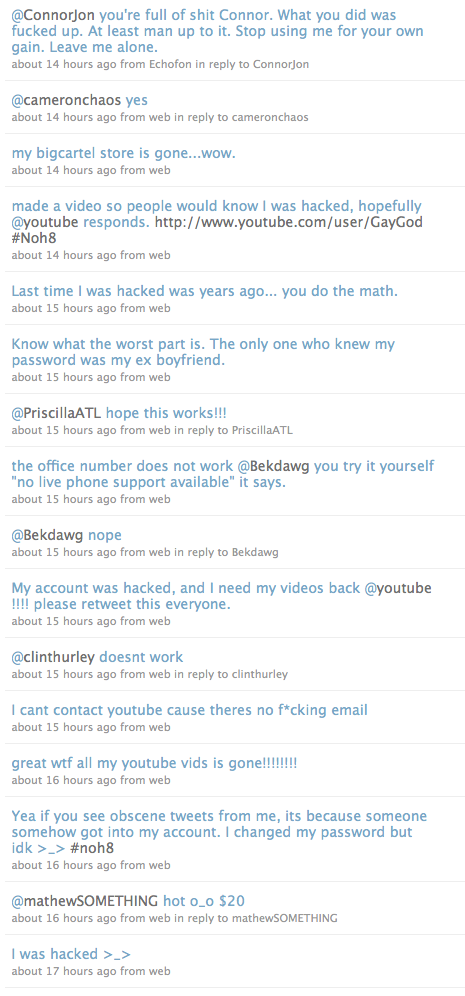 Connor, for his part, flat out denied any responsibility for the hack.  StickyDrama believes him, because if we didn't believe Connor, that would imply Lush was being sincere for once, which is impossible.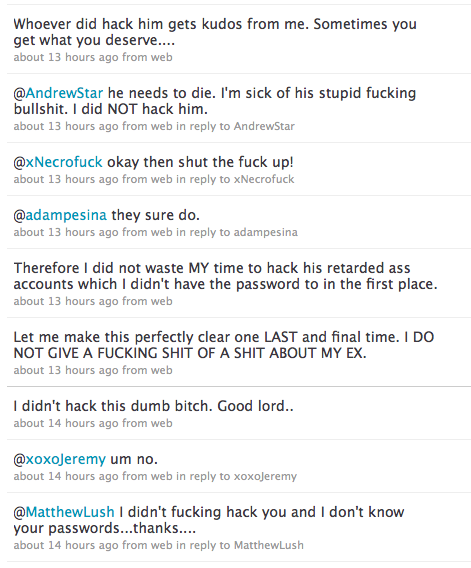 Rubbing salt into the wound, Connor sent StickyDrama an embarrassingly horrible lovesong Lush apparently wrote for him, "Last Forever." Not quite, Matthew, not quite.
http://twitter.com/matthewlush
http://twitter.com/ConnorJon