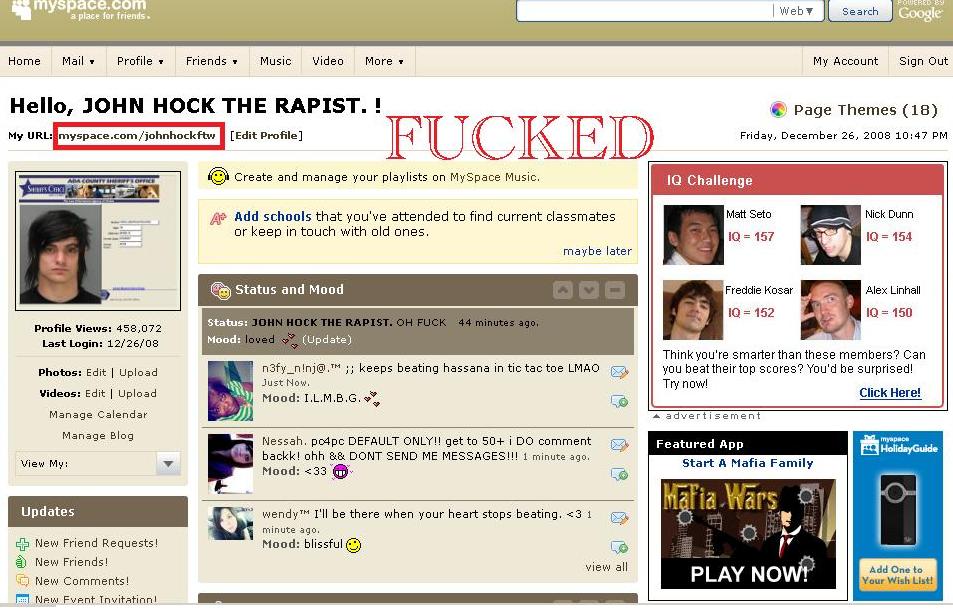 The Hock Online Empire blew its last flat tire. He may not have been banned from Myspace like he has been from numerous other sites, but that was for the better because tonight, something better than a myspace ban occured before many watchful eyes.
The post first surfaced in Mydrama about 9:40PM EST. A small team of individuals obtained access to John Hock's Myspace and main AIM accounts. They quickly worked to deface and obliterate Hocks approximate 40,000 friend count and cruise through his messages posting n00dz of girls dumb enough to give them to Hock. The friend count hit rock bottom and saw John there. Now his top four are the ones who brought him down.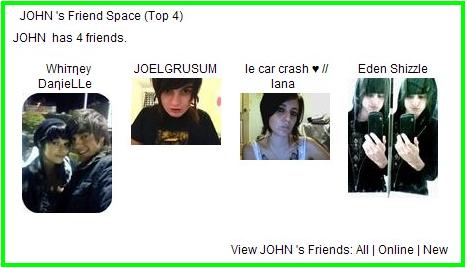 Truly epic work. All his work, all his efforts evaporated in a matter of minutes. The best part was watching the friend count diminish till finally there was not a single friend. Right where it belonged.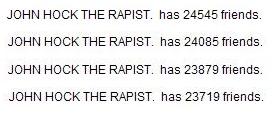 http://www.myspace.com/johnhockftw