Jenna Hock, the mother of alleged Stickam rapist John Hock—or someone masquerading as her—has been attempting to interview witnesses of Hock's February 26 sex assault.
Stickam user Paulie Pockets contacted StickyDrama last week.  Paulie was a witness in Hock's Live the night of the assault; it was Paulie who remarked that Hock had exposed his victim's vagina to his viewers.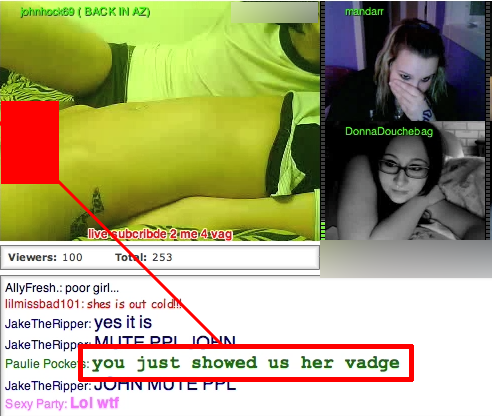 In an unusual development of the unprecedented crime, Jenna Hock—or someone claiming to be her—recently contacted Paulie, asking him to provide details of what he saw that night.  Presumably Ms. Hock is looking for information that might exonerate her son.  
Click the image below to view in full resolution:
StickyDrama sent a Stickam message to Jenna Hock's account, in an attempt to verify her identity.  As of this post, we have not received any response.