StickyDrama was recently sent unpublished screencaps taken the night of John Hock's February 26 live broadcast on Stickam. Up until we received these caps, our own screen-recording of the broadcast was the only known evidence that a sexual assault had occurred.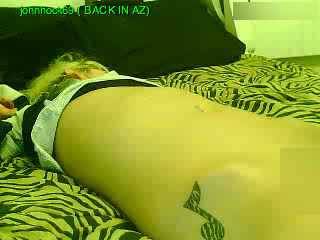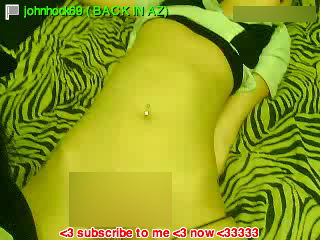 The above images clearly show Hock exposing his victims's vagina as much as you can, you know, show one's victim's vagina. Moreover the images disprove the claim put forth by Bruce Blumberg, Hock's defense attorney, that his client "merely showed a peek of her mons vernis."  That lie won't work anymore, Bruce, you'll have to come up with a new one.
Another cap depicts Hock grinding his crotch into his victim's vagina—a prelude of more indignities to come?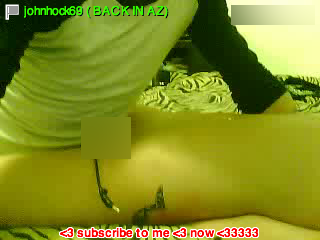 At the very least, that cap does not support Hock's attorney's statement that "absolutely no penetration of any sort was visible or occurred."  In sum, several of the defense's arguments are highly dubious if not outright false.



Oh, and let's not forget Hock's gallantly sliding his hands under the unconscious woman's blouse in order to feel her breasts.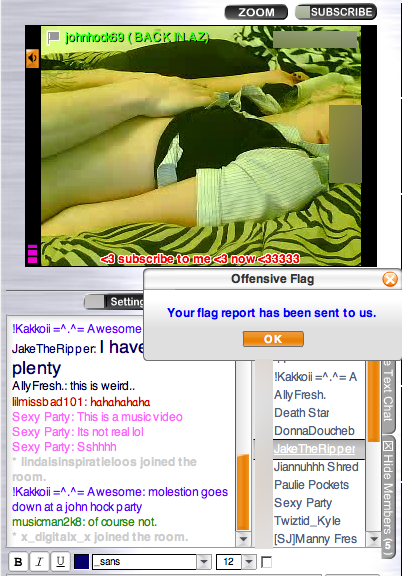 Significantly, the above cap also proves that Hock's assault continued uninterrupted despite an "Offensive Flag" being sent to Stickam monitors. Great security setup y'all got there, Steven. Next time I'm being raped live on camera, I'll take comfort in knowing that a flag has been sent to a dedicated team of site monitors who maybe the next day will ban my rapist's account.
In retrospect, all of this could have been prevented. If only you had been warned what a sleazebag Hock was, surely your company would have been more proactive in protecting its users from him. If only someone at Stickam had known of his sexual proclivities, surely the company wouldn't have so heavily promoted him.
If only …