Merry Christmas, y'all! StickyDrama's gift to our readers is this: the REAL receipts on the sleaziest, if not the biggest, scandal of the year, Jeffree Star's "hush money" payments to various accusers: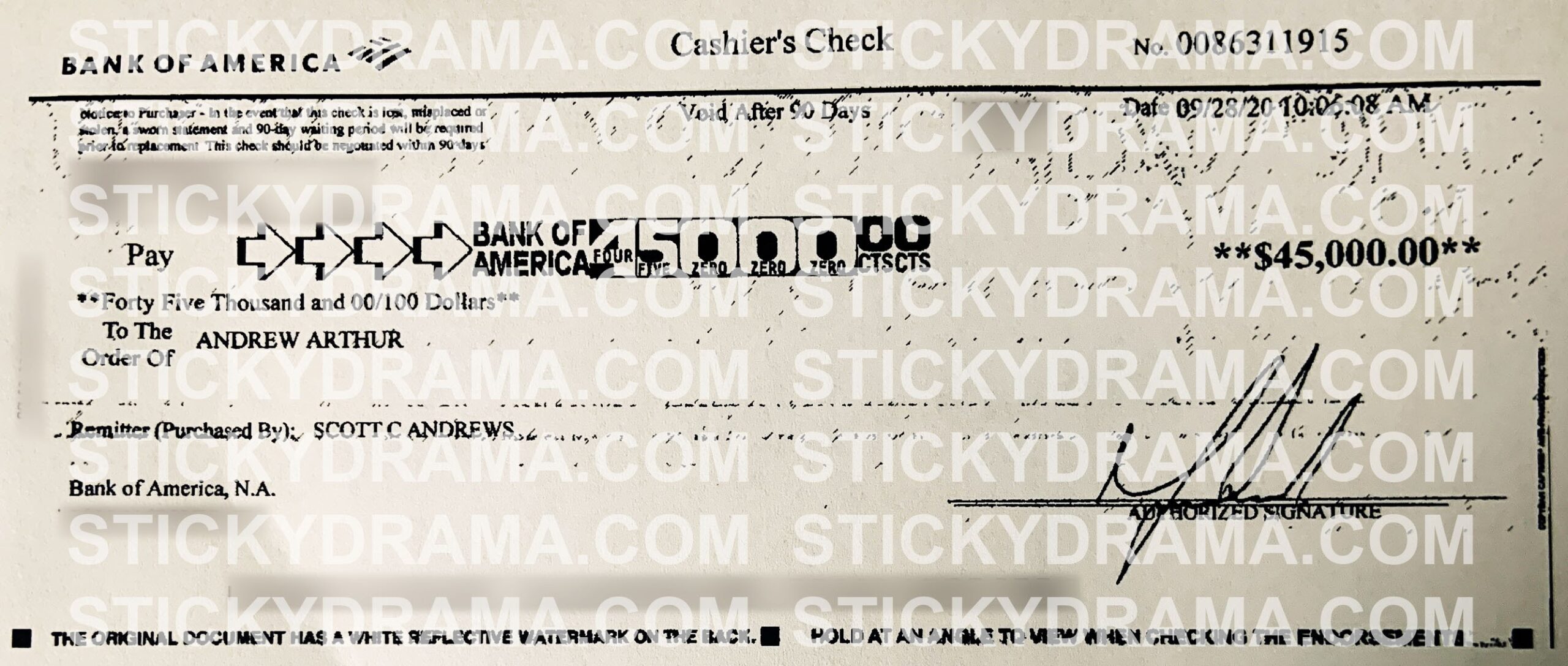 On September 28, Scott Andrews, who according to several corporate filings that are public records is CFO of Jeffree Star Cosmetics, purchased a Bank of America cashier's check in the amount of $45,000 payable to Andrew Arthur, whose full legal name is Andrew Gage Arthur and whose small online following know simply as Gage Arthur.
Jeffree's lawyers did not respond to our request for comment sent well over 24 hour prior to publication on this post. Likewise, none of the parties named in the documents responded either, or had anything to say beyond a polite hello and goodbye.
But StickyDrama called Bank of America's merchant check verification services and confirmed that the account number on the check—which we have chosen to blur out here—was a real Bank of America account.
In addition, StickyDrama has seen a settlement agreement breaking down how Gage received the $45K: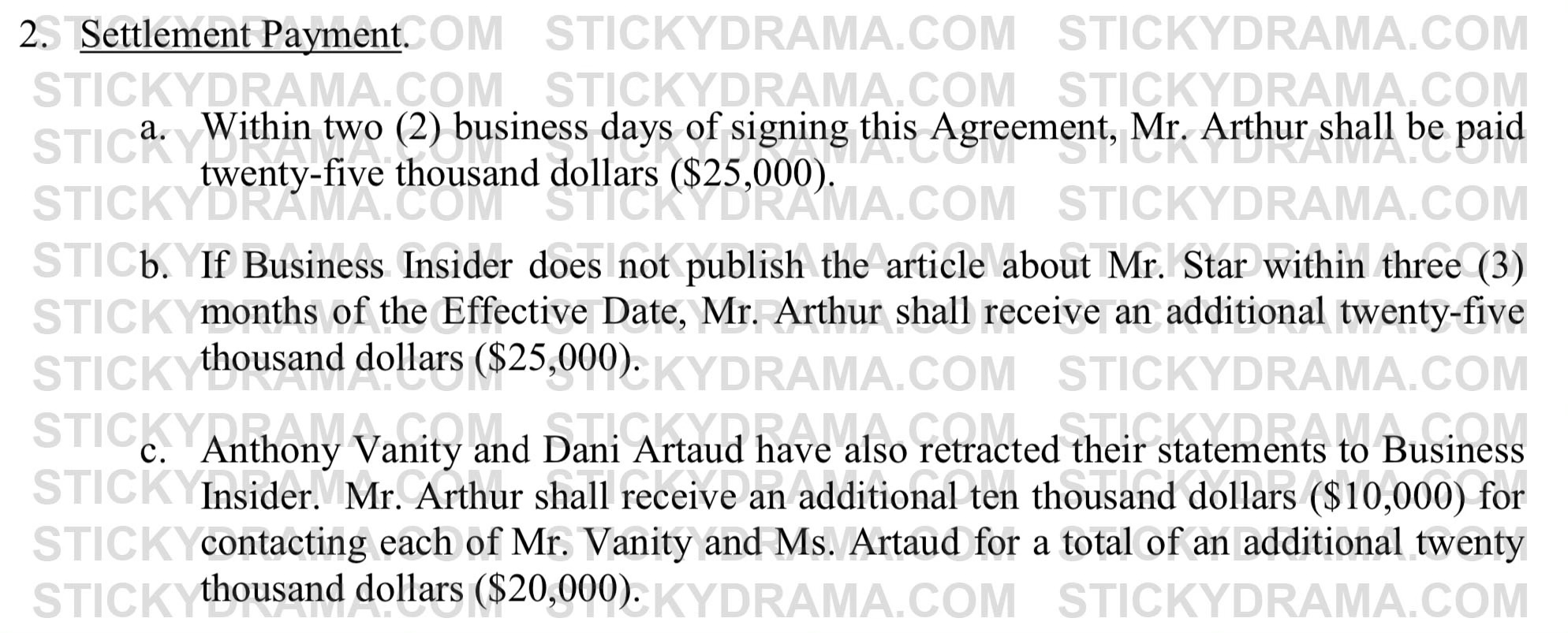 Our readers will recall that StickyDrama broke the story about @JeffreeStar's alleged rape and taser torture of Gage Arthur, who was technically a legal adult but also a penniless teen from Mississippi who wasn't able to schmooze a place to crash anymore without submitting himself to God only knows what else with Jeffree.
Then our initial reporting was picked up by Insider. But suddenly Gage and other parties not-so mysteriously retracted their previous statements to both StickyDrama and Insider. A $10,000 "hush money" figure has been tossed around in various media; but now we know that Gage, the primary victim of both stories, received substantially more, $45,000 in fact.
Check back here and on social media for more breaking news on this developing story! @StickyDrama's fat ass is going to be on TikTok, believe it or not.