Happy Halloween, dear readers!  In the spirit of the holiday, we're kicking off a new StickyDrama series: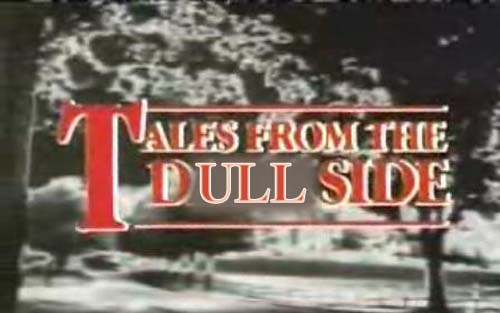 True celebrities live in the glamorous world of Hollywood, where everyone is rich and beautiful.  But … there is another world, a place that is just as real, but dull … very dull … and always either way too fucking hot, or way too fucking cold … THE VALLEY.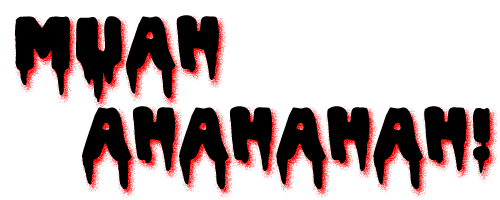 Tonight's episode of Tales From The Dull Side concerns a piece of Valley Trash known as Johnny Death.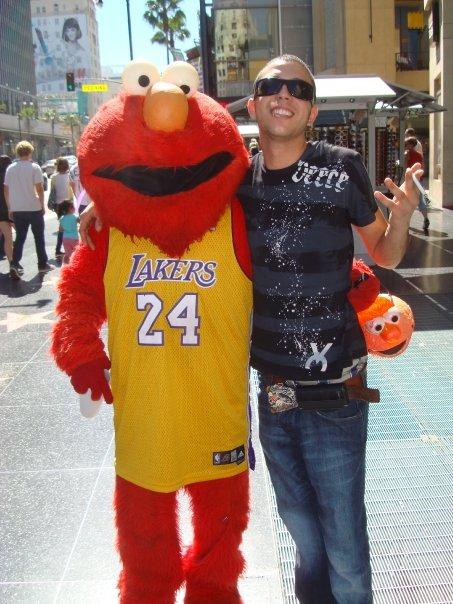 He claims to be a drug dealer.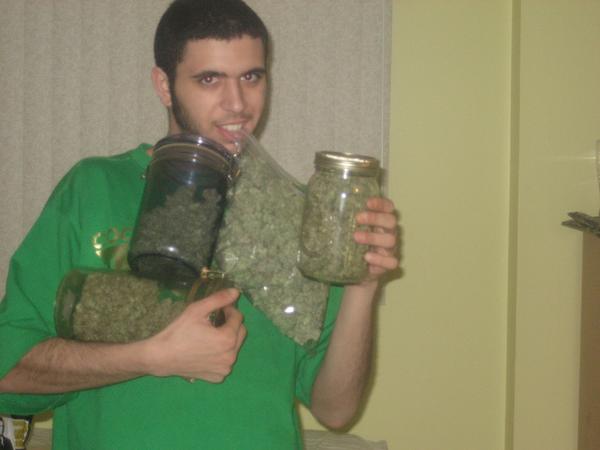 He was once a friend and roommate of Stickam rapist John Hock.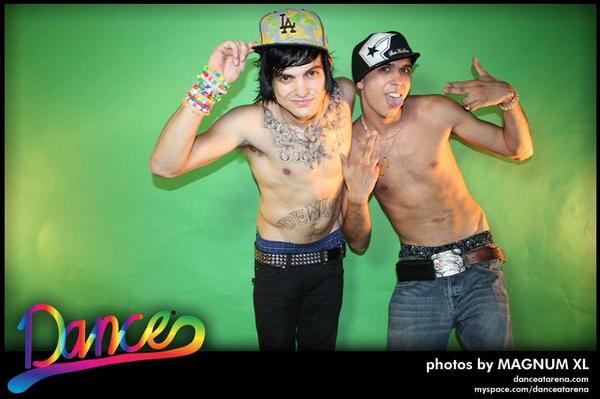 And up until recently, he was renting out the spare bedroom in his Encino apartment to scene princess Amor Hilton and her boyfriend Chris Hollywood.  Our readers will recall that Amor had been living at StickyHouse until we reported her Hollywood Handjob, whereupon she moved to Johnny's so she could Craigslist in private.  Johnny also allowed Amor's pals Gage Arthur and KellyAnneChaos to move in free of charge, and was nice enough to smoke them all out too.
For a while, everybody thought Johnny was spiffy!  Then, reality caught up.  Of course, nobody in LA offers free rent and drugs without any strings attached.  At StickyHouse, anything you do can be recorded and made into a post.  In Johnny's case, he would try to get into girl's pants.  And he didn't respond well to polite hints or rejection.  One recent guest at Johnny's wrote a scathing MyDrama post detailing his sketchy sexual advances.  Eden Shizzle even claims to have wittnessed Johnny dragging Amor, passed out drunk, into his bedroom à la Hock.
But the shit really hit the fan earlier this week.  One day out of the blue Johnny's father burst into the apartment, demanding that everyone staying there pay $1600 by November 1 or else he'd throw them and their shit out onto the street.  Eden explained that, far from the porsche-driving drug dealer he claims to be, Johnny was eeking his way along by lying to and stealing from his family and friends.  Apparently he was pocketing his roommates' rent and using it to purchase marijuana, then telling his landlord father that his roommates refused to pay rent.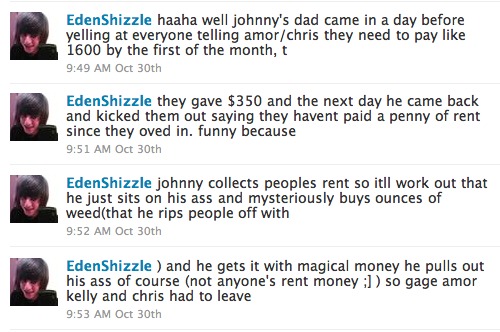 Amor confirmed Eden's account in a phone conversation with StickyDrama; recent tweets by her and Kelly corroborate the story as well.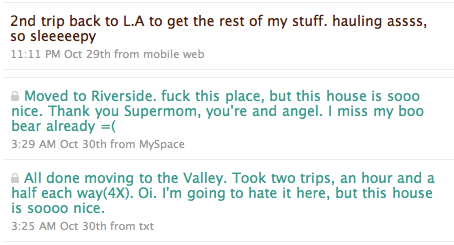 Upon learning that Johnny was not the condo's true owner—as he often claimed to be—StickyDrama walked next door to the Los Angeles County Tax Assessor (a perk of living downtown) to determine legal ownership of the condo.  Surprise surprise, Johnny Death is not the owner of the residence located at 5412 Lindley Avenue Unit 203, Encino, CA 91316-1981.  The owner is not even a person.  The condo in fact belongs to the Blanche F. Wentworth Trust.  (We also learned it's 110 square feet smaller than StickyHouse per the Assessor's records, but let's not be petty.)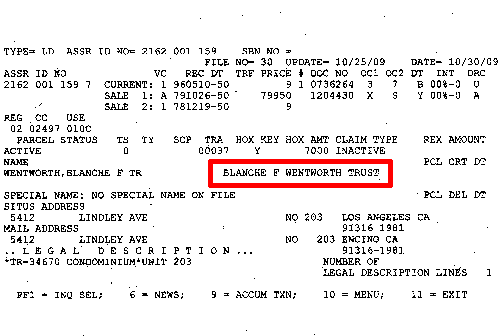 The wealthy often set up trusts to minimize taxes, protect assets like homes in the event of lawsuits, and to transfer wealth to their heirs.  But exactly who Blanche Wentworth is, and how he or she relates to Johnny Death, is unclear:  Johnny's legal name is unknown, even to his former roommates.  A Google search of "Blanche F. Wentworth Encino" yields documents suggesting that Blanche Wentworth was an ensign in the navy and a member of the Valley Interfaith Council.  
The VIC's homepage provided us a few innocent chuckles.


So anyway, what can young scene kids learn from this mess?
For starters, paying in cash is always stupid unless you're buying drugs or hookers.  Always pay rent electronically or by check, so there's a record of payment; if you must pay in cash, at a minimum get the landlord to sign a written letter acknowledging receipt of each month's payment.  Second, there is no such thing as free rent.  If you're not paying with your money, you're paying with your ass.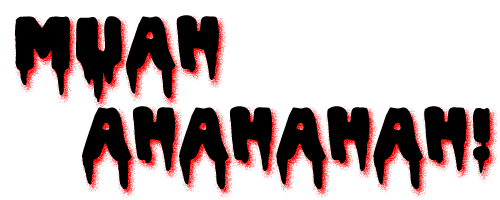 The Dull Side is always there, waiting for you to enter—and in the case of Johnny Death, waiting to enter you.  Until next post, dear readers, try to enjoy real life.