Popular online entertainer and real-life coffee barista Juli Hudson was in Los Angeles this weekend visiting her good friend, popular online entertainer and real-life unemployed immigrant Anthony Vanity.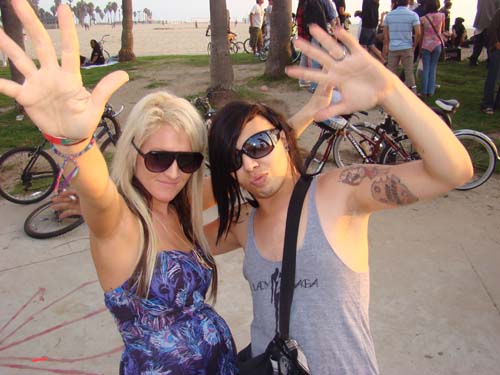 But Juli wasn't all surrounded by cocksuckers.  She was in the company of a camera-shy mystery man, whose hand she held along a romantic walk at Venice Beach.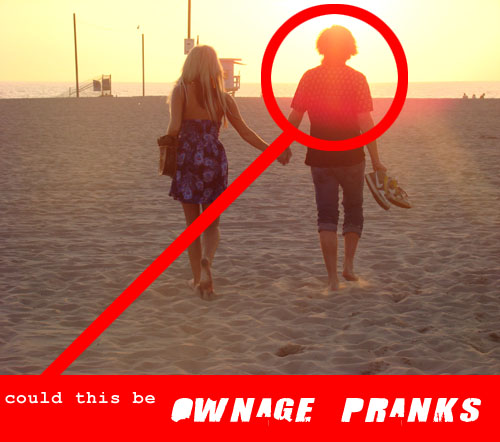 His sexy voice, combined with an unusual aversion to having his picture taken, raised suspicions.  Could this have been Ownage Pranks, with whom Juli is known to have had an intimate relationship?  The mystery man insisted that he not be photographed, but fortunately Anthony was able to snatch a shot while he wasn't looking.