Stickam Admins have lately begun imposing Victorian morals on users, and StickyDrama thinks it's fucking ridiculous.
First victim of the crackdown was Juli Hudson, who a few weeks ago lost her 27K account for simulating masturbation of a fake a cock, drawn on cam with a telestrator. It goes without saying that StickyDrama deplores the banning of cock, real or simulated; and we encourage you to add her new account in a show of phallic solidarity.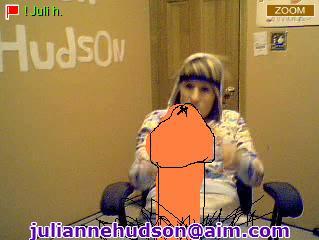 And—now this makes StickyDrama's blood boil—tonight, some motherfucking Admin kicked Dennis Hegstad out his Live, for grabbing his balls through his underwear. StickyDrama was enjoying Dennis's delicious body just before the kick, and our fury at being deprived of his goodies inspired this blog post. Dennis re-enacted the ball-grabbing in Just Jeremy's Live, so that we could screencap.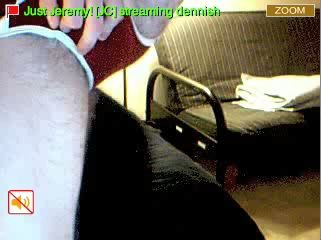 If Stickam wants their site to be Disneyland, StickyDrama suggests that they first start by ridding their front page of images promoting racial hatred and violence, THEN tackle harmless naughtiness in users' Lives.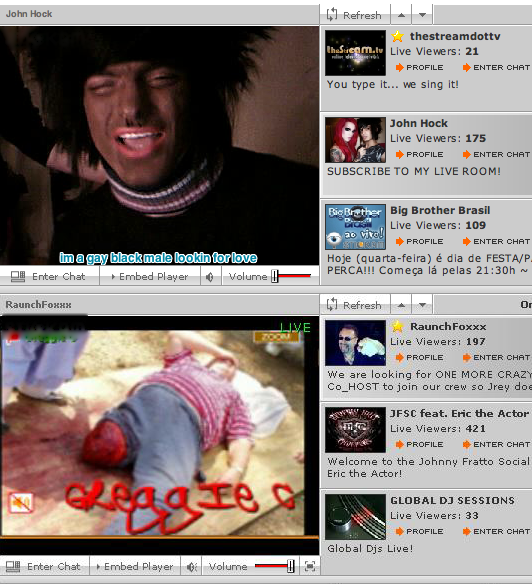 http://www.stickam.com/julihudson
http://www.stickam.com/dennishegstad
http://www.stickam.com/jeremy_rooks
http://www.stickam.com/raunchfoxxx