Shortly after StickyDrama popped one of Eden's little helpers this morning, the fancy took us to go check whether Kiki Kannibal's commercial web site was still as crappy as it was last time we checked.  As usual, that stupid lolling cat loaded on our screen.  (Bet you didn't know that lolling originally meant loosely hanging or drooping, huh?)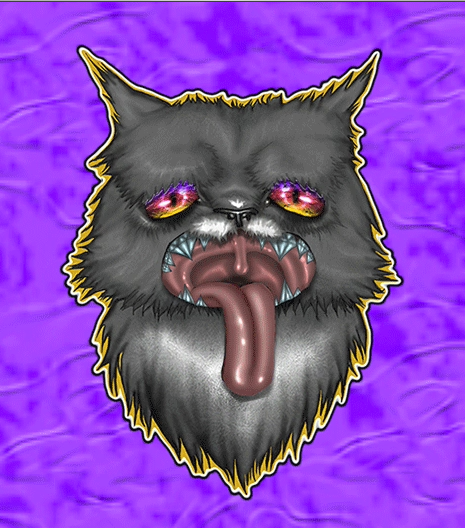 Now, bear with us and look at the cat rotated 180 degrees.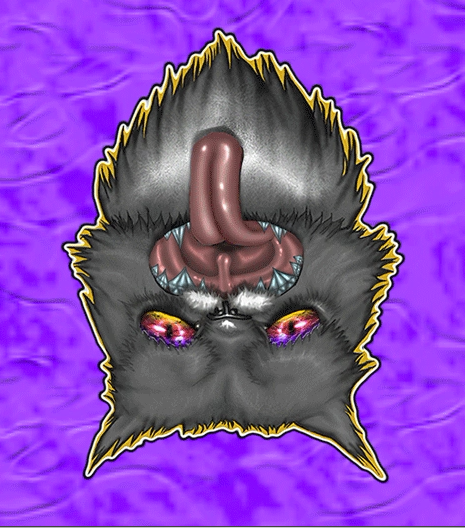 And let's focus our attention only on that tongue.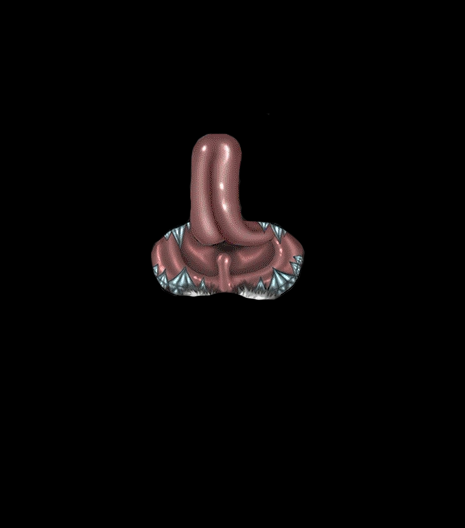 Call us sick perverts if you want, but StickyDrama has had enough cocks in our face to know that THAT is definitely a cock.  An erect cock, with tight big balls that look about to nut sceneboy lovehoney.  For a teenager's clothing line.
So anyway blah blah blah Kiki's a slut, her mother's an idiot, they're the most fucked family east of the Mississippi, Dennis Hegstad's fuzzy asshole will one day be squeezing the base of our shaft, the end.
http://www.kikikannibal.com