When Stickam first launched, the teen-oriented site's affiliation with (and complete financial support from) billion-dollar Japanese porn company DTI Services rang alarms for child safety advocates–like our good pal Internet Safety Advisor, who also told Mama Kannibal to shut up back in 2008.
Among the many theories flung around back in 2007 was that the Stickam (which is a service owned by a company called Advanced Video Communications, or AVC)  was a "Joe Camel" for AVC's billion-dollar-Japanese-porn-parent DTI Services, a sanitized cartoon of sorts intended to get American teenagers hooked.  Hooked to an addictive form of porn:  live, on-demand sex shows, a service on which DTI had already cornered the online market.  What effect, it was asked, would this almost unmonitored mass access to live streaming video have on the teenagers to whom it was mostly heavily marketed?
Today, three years later, let's talk about the case of one teenager: Dez.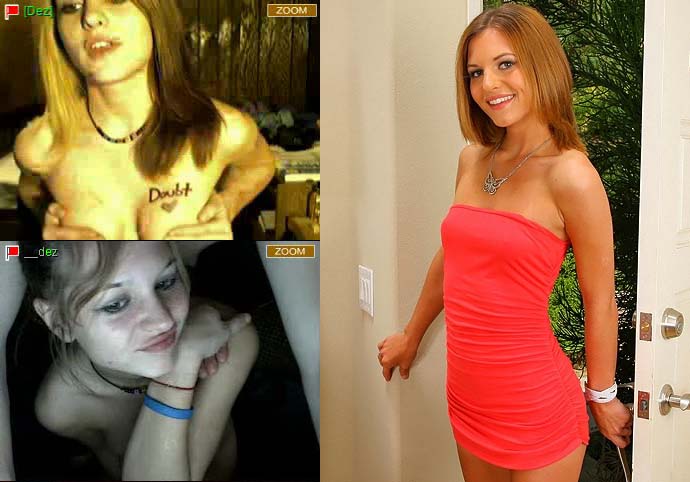 Quoting the reader who emailed StickyDrama this story:
"Way back in 2007–I think I had been on Stickam for like a week? I didn't
even know who Dez was let alone her age. I found her profile as she was one
of the only people on as late at night as I was awake. There were a shitload
of people in her room and she had a glass that she was peeing in. Literally
the Live window popped up and she said "what should I do with it guys?" and
without thinking moar than a split second I typed "Drink it lol" and she
did. So the piss drinking incident was actually my doing I guess. I had no
idea how old she was–wasnt trolling Stickam for underage chicks, I was just
bored up late as fuck at night and happened upon her Live. I didn't like to
go into her Lives much unless she was clothed because it always seemed like
she was doing something depressing like shoving things up her ass with a
Live full of people. She had many accounts, most of which would get
banned … but she did have a LOT of accounts that would last a LONG TIME. I
mean MONTHS of regular usage–it was fucking impossible that Stickam didn't
know what was going on. Personally, I think during the first few years–Stickam just didnt give a fuck because it was popularity and they could
blame their lack of policing on brand new policies and procedures in order
to try and curb teenage nudity/anal brush bating/piss drinking heroin
shooting teens like Dez.
Anyways, here's some links, they're kind of old:
[Sticky's note:  These links are naaawwwwtttyyyyy!!!  Not safe for school nor work!]
http://3phonestuff.com/forums/amateur-videos/16312-dez-kasey-chase-must-see
http://www.freepornstarpix.com/2009/09/24/newcomer-kasey-chase-shes-already-legend
I just found out she had been doing porn today. I checked her deviantART
because she used to have some cool drawings and takes really cool artsy
pictures of weird shit that turns out really nice:
http://dezsezhi.deviantart.com
I found the link for her crappy little site and was like "WTF, Dez pr0n lolwut?"
http://www.clips4sale.com/store/38066
I started looking on google and seemed like she built a little name for
herself.  Back on Stickam she was always talking about killing herself and
when she wasn't talking about it she was slicing herself. A couple times
people would say they were calling the police to get her help but she'd say
that people were invading her life and it was her life to do whatever she
wanted to do.  Nutso shit.  A couple times after watching Dez's Live, my head
would seriously hurt that people are this fucked up.  Emotionally it was
like … fucking traumatizing sometimes.  It almost seemed like she was the
sanest nutcase on Stickam.  She's a really a smart girl.  Often, people who
are smart, aren't that intelligent.  Dez was/is a weird piece of Stickam
history."


http://twitter.com/dezdispenser
http://www.myspace.com/loldez