Stickam Admins yet again banned Diana Chance, who is known online as the amateur pornographer Hot Mami, for yet again violating TOS.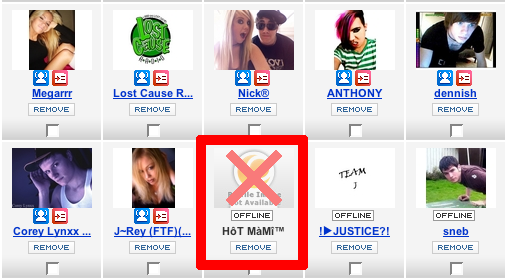 Stickam has heretofore deleted her account countless times for nudity and sexually explicit performances in her Live. This time, however, the ban was a result of her repeated online harassment, invasion of privacy, and libel against several Stickam users, including StickyDrama. Admins determined that her so-called "Stop Cyber Abuse" campaign was little more than a smokescreen, allowing her to play the victim as she harassed others.
Mami falsely accused StickyDrama and several other users of belonging to a vast, well-organized network of bullies and stalkers. As our readers are well aware, StickyDrama rarely ventures beyond our chatroom, or the Lives of our few friends; and while our criticism of Stickam users is usually unflattering, it is not our practice to harass, chase or stalk users on Stickam or through other means such as AIM.