Our buddies at Curbed Los Angeles published a story sent in by StickyDrama today about The Landing, a popular underground club downtown, which was raided and shut down by the LAPD.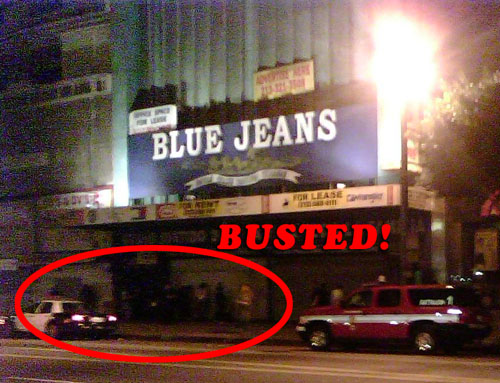 Unemployed transsexual immigrant Anthony Vanity was present during the raid, and took the above photo which shows The Landing's employees in handcuffs.  But Anthony wasn't the only oldschool Stickamer there!  That's right, also attending the festivities was Chelsea Lynn, an old flame of imprisoned Stickam rapist John Hock whom his then-girlfriend Amor Hilton was fond of calling "Tranny Lynn."  (Chelsea just recently turned 18, but must have had a fake ID, because earlier that night she was knocking back drinks like it was 2012 already.)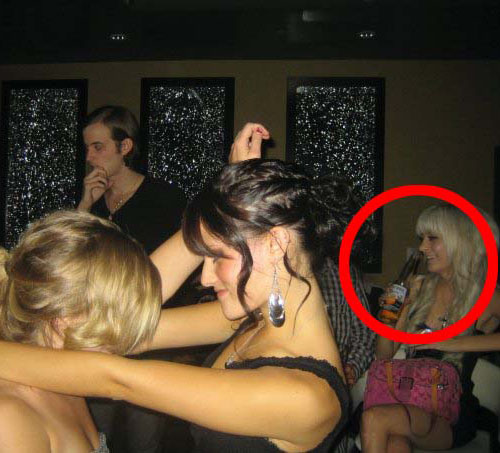 Later that night during the raid, Anthony witnessed Chelsea puking her way down Broadway as she ran from the cops.   You'll have to take his word for it, because the tranny was too busy saving his own ass to take a picture.  "Her blonde weave looked worse than her old nose," he added.
http://stickam.com/chelsea_lynn