The internet is a sleazy place.  And nowhere does sleaze coalesce thicker than it does on Stickam.  Yet even StickyDrama was taken aback that Zeb Atlas, a gay porn legend, was the subject of Las Vegas Barbie's webcast tonight.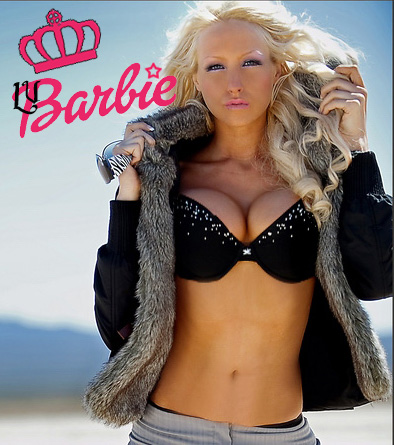 Morgan Lynn, aka Las Vegas Barbie, told all about Zeb, whose legal name she explained is Andy Bick.  He is a client of hers at an upscale "spa" in Las Vegas where the platinum blonde with ginormous bazoombas is a "massage therapist."   (Hmmm.)  Anyway she freely discussed how her client is "gay-4-pay," a straight man whose admirable career choice is the lucrative path of gay porn.  Perhaps our readers are under the impression, as StickyDrama initially was, that a plastic whore jacking off old men somewhere in the desert wouldn't be judgmental of a hugely successful gay porn icon.  Wrongo!
[kaltura-widget wid="0aik8dv2xm" width="410″ height="364″ addpermission="3″ editpermission="3″ /]
"Disgusting," she said of her client.  "I can never look at him the same."  She also implies he's on steroids.  Gee, you think?


StickyDrama was a little disappointed in her remarks, which were redolent of homophobia.  But what can we say, Morgan's Live is always packed with hot dumb studs dripping with sex and other yummy juices.  So we still love her.
http://stickam.com/lasvegasbarbie
http://twitter.com/LasVegasBarbie