A YouTube video uploaded last week has already racked up almost 2 million views—probably because it features five 7-year-old girls performing a "Single Ladies" dance routine that would make Madonna blush.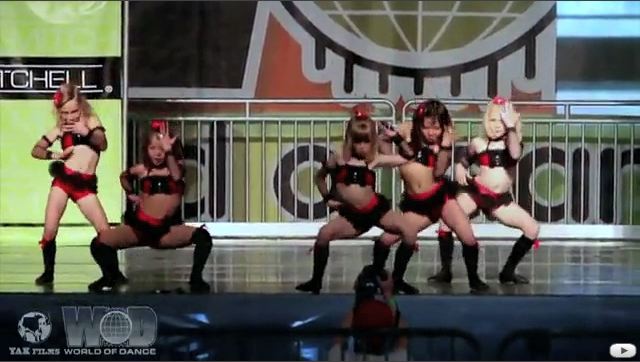 StickyDrama figured the controversy would get the video pulled from YouTube, so we screen-recorded a copy.  Go fuck yourselves, Google; click the above thumbnail to watch, dear readers.
The so-called World of Dance routine took place in the usually sleepy Los Angeles suburb of Pomona, about an hour East of StickyHouse in downtown LA.  Throughout the video, StickyDrama gasped along with the crowd, not because the girls' dance moves were impressive (which they were, no argument there, the routine was technically skillful in our opinion) but because they're practically clapping their pussy-lips for a live audience.
As our readers watch the video, please keep in mind these girls are 7 years old.  SEVEN.  StickyDrama would like to know whether these girls' parents received child-rearing advice from Cathy Ostrenga, who is also known to whore out her minor daughter.