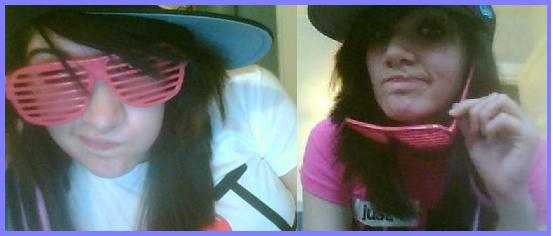 Holy Shit someone call Nancy Grace.
Lil 13 year old Marina didn't know any better then to go recklessly [mastur] batin around the tubes of the interwebz. Seems she decided to get naked with the wrong people and she got herself recorded. Most obviously this is highly illegal for such a recording to have been made and exist. Nevertheless it was passed around online and the video got into the hands of someone who was willing to attempt a blackmail on Marina, trying to get her to do more batin on cam.
Marina recorded her AIM conversations with her blackmailer and posted the videos on her Stickam profile. The videos were promptly removed, but watching the interactions between her and her blackmailer was an interesting thing to witness.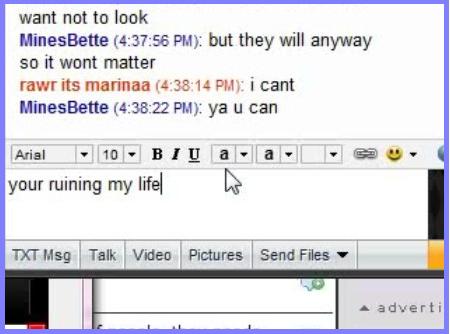 Blackmailing online is not uncommon at all as many well know from personal experience. In this case Marina gets her father involved who contacts the police. In the second video — around 31:00 min into it — the audio begins in which you hear Marina crying helplessly as her blackmailer displays how much personal information he knows about her including who her friends are and information about her parents. In the video she writes that she is 13, but later in a private conversation she claimed that she was 15 — who knows. We were going to edit the videos but we opted to leave them in their original state.
[Vid 1: 10:34 / Vid 2: 43:57]
[EDIT: VIDEOS REMOVED]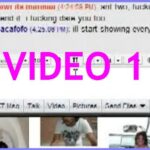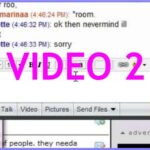 After this traumatizing episode, little cute Marina is now, days later, comfortably back batin on Stickam like with 17 year old hottie Talon (who is rumored to have a fantastically huge penis). Perhaps one day we'll be able to post Marina's n00dz when she is legal. lulz.
http://www.stickam.com/marinaaxo [backup]