OMFG NOBODY SAW THIS ONE COMING!!!  Scene princess Amor Hilton didn't have her fairy tale ending with her prince Nick of Radiation Year. Instead, they ended up hating each other's guts, as their Twitter followers are well aware.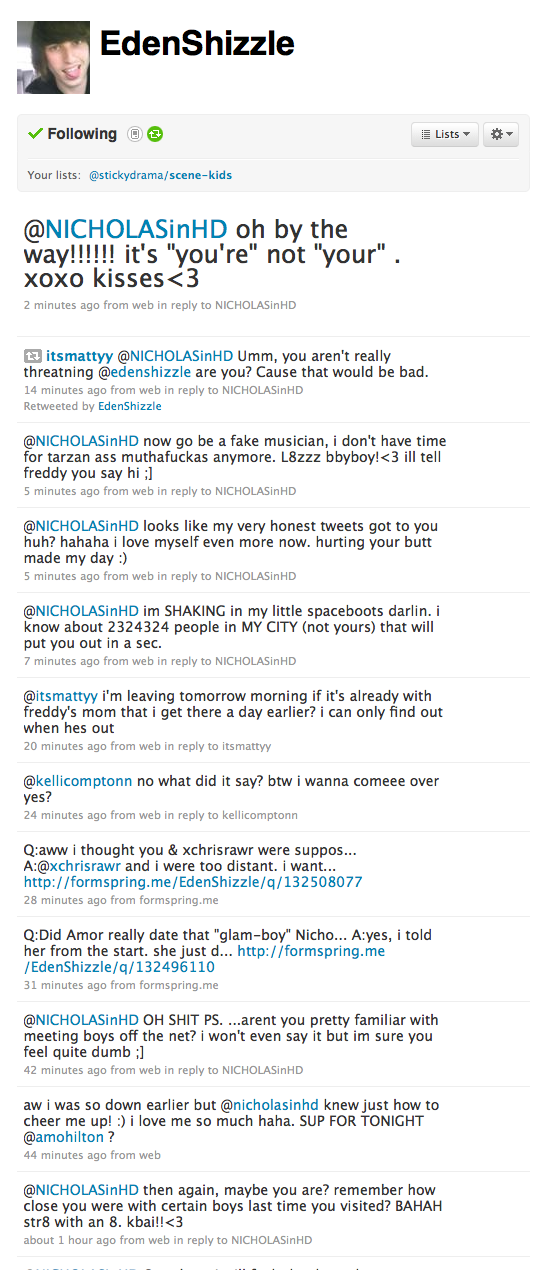 As Amor's brother (in spirit, not blood) Eden Shizzle explained, Nick and Amor had to leave where they had been staying so far.  Chivalrous Nick secured himself accommodations at one of his friend's, but neglected to bring along Amor, who was left to cry in a car before finally being taken in by Kelli from Compton (who herself is only couchsurfing at some dump up in Granada Hills, aka THE VALLEY.)


Oh, and it was not without a chuckle that we noticed Eden's gay lover Matty cumming to the rescue.


You should have guessed option C, homeless, if you voted in our previous post about the star-crossed couple.
http://twitter.com/amorhilton
http://myspace.com/radiationyearnick