StickyHouse is still in development hell—Stickam's API is not equipped to handle the simultaneous streaming of multiple cameras—but drama waits for no one.  Especially when you live with Amor HIlton.
The Rowan property manager sent StickyDrama a foreboding email one morning in the first week of May, asking us to come to his office.  There he told us, with as much seriousness as he could muster, "that pink haired girl" who resides at StickyHouse was found naked in the Rowan's freight elevator, along with an unknown man.  They were found at 4:48 AM by the building's nighttime security staff, who filed a written report of the incident.  According to the property manager, the report describes Amor as being "without a stitch of clothing on."
StickyDrama has still not received a copy of the report, which the Rowan Property Owners' Association will eventually mail to us.  But we did obtain video surveillance footage of Amor taking her male companion into and out of the building.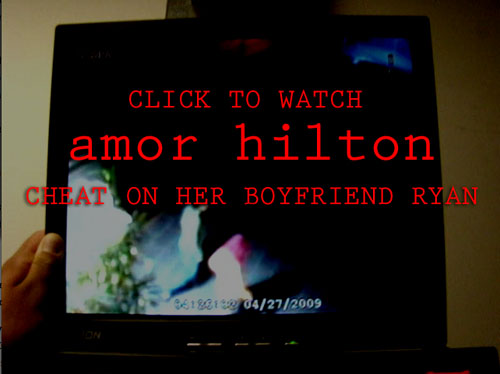 The identity of her male companion is not known, but one thing is certain:  He was not Amor's present boyfriend, Ryan.  Readers familiar with Amor's repertoire will not be shocked to learn that she and Ryan were officially dating at the time.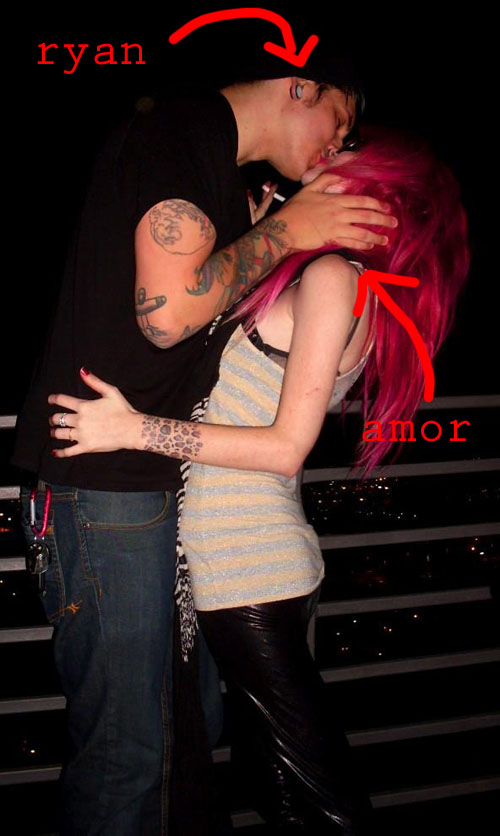 As is often the case in cute boys with big fat wieners, Ryan is not terribly bright:  He doesn't see anything improper in the footage; and does not believe the security guard's report because "I trust my girlfriend."  Ryan gave a similar response after being shown photos and live video of Amor in bed with her ex-boyfriend Matty at StickyHouse.  Ryan "trusted his girlfriend," who explained that she and Matty were merely keeping each other company.



Perhaps nothing inappropriate transpired between Amor and the mystery man.  Perhaps he too was merely keeping her company in the Rowan's freight elevator at 4:48 AM without a stitch of clothing on.  Perhaps—perhaps—Amor kept him company so well, that he handed her a tip before exiting the Rowan's outdoor spa along South Spring Street.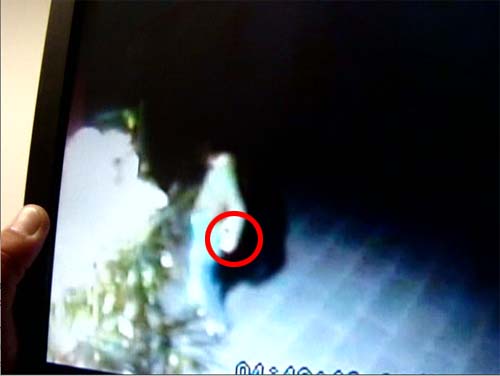 Anyway that's what Ryan seems to believe.  Moreover, he loves and trusts his girlfriend so much, he recently told StickyDrama that he's moving to Los Angeles in order to be closer to her.  That might prove an eye-opening experience.
 
http://stickam.com/amornicholaihilton
http://stickam.com/xxxryan