Steven Troye, an OC scene kid who's been IRL friends with Jeffree Star ever since junior high, recently moved to Hollywood and wants EVERYONE to come see his new place.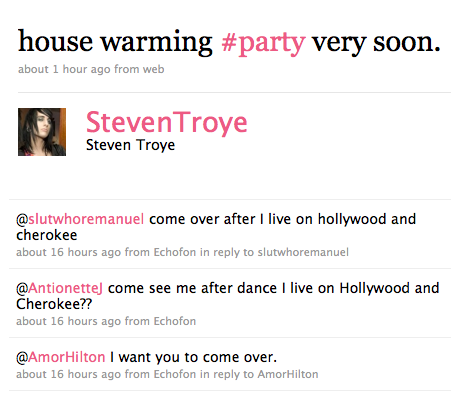 While sipping cocktails at the housewarming party, one might wonder how Steven can afford an apartment in such a trendy  location.


Interestingly, rather than post his own 9 inch cock with which he is blessed, Steven posted one of Curtis's old n00dz.  The red shirt Curtis wore in the above pic matches the one found in other n00dz of his: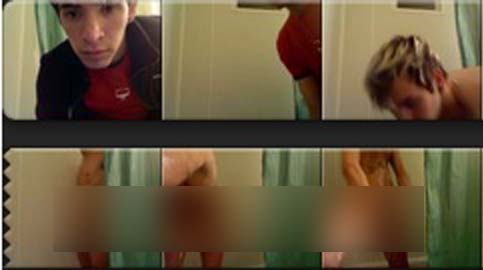 Of course, maybe all this is just complete bullshit.  After all, anyone can post as anyone else on Craigslist.  Since in all likelihood this Craigslist ad was a fake, Steven probably won't get upset over any mention of whoredom.



Oops.

Tweets by StevenTroye

http://www.myspace.com/steven_troye